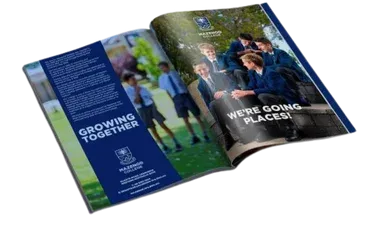 This Enrolments Dashboard is designed to guide and inform future and current enrollees at Mazenod College. We look forward to your enrolment, start your journey with us and enrol now!
At Mazenod, we believe in providing a well-rounded environment where every student is known, valued, and supported to reach their personal best. Our philosophy is centered on creating a supportive and encouraging community where each student can learn about themselves. The relationship between the home and the college is essential to this journey, as we strive to create a nurturing atmosphere that allows each boy to develop spiritually, intellectually, physically, and personally. Our goal is to guide each student towards becoming a confident and capable young adult.

Download our prospectus to find out more about our College.
For any queries regarding enrolments, please contact Lyn McDonald.
08 9291 1532