When choosing a program of study, the following should be considered:
Prerequisites
As outlined in the Prerequisites and Course Descriptions.
Academic Ability
In order to achieve success in many Senior School subjects, students need to have demonstrated a high degree of academic ability and achievement in Year 10 courses. Without this background, students invariably have difficulty with Year 11 course content.
Interests
The variety of courses available give students the opportunity to pursue their particular interests at whatever level they are able to perform.
Future Intentions
Whether planning to seek employment after Secondary Graduation or continuing with further studies such as TAFE, tertiary or other, students should choose subjects that will maximise their options for the future. Students should also be aware that many TAFE qualifications can lead to university entry with advanced standing, the ATAR pathway is not the only avenue to university entrance.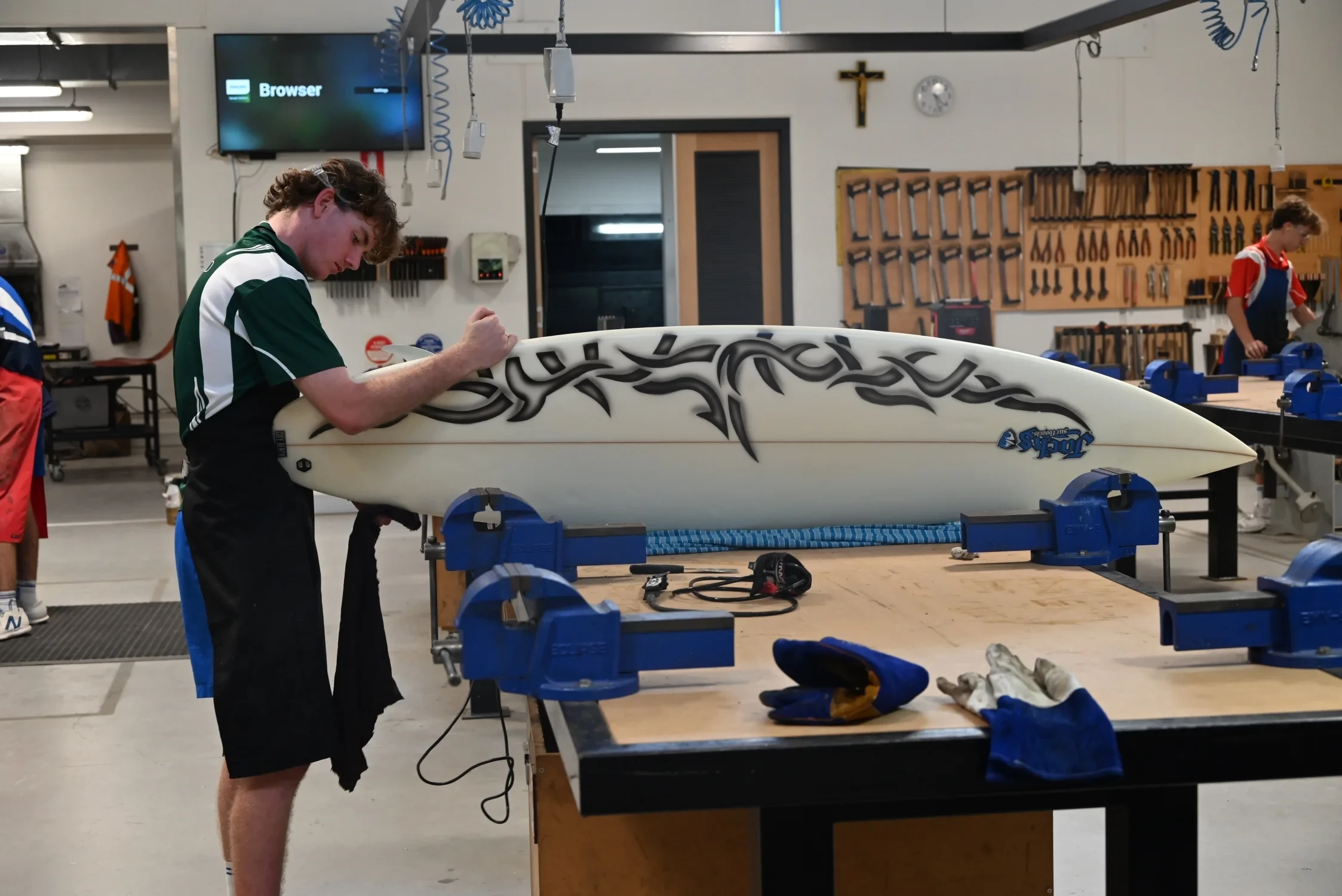 The following outlines courses offered at Mazenod. They have been categorised into ATAR and General courses.
ATAR Courses
Students intending to pursue a university-bound program of study must enrol in a minimum of four courses from Group 1 (ATAR Subjects).
General Courses
Students enrolling in a General program of study typically choose courses from Group 2 (General Subjects) and can also choose one course combination (but no more than two) from Group 3 (Vocational Education & Training Certificates).
All subjects are offered conditionally and will only be timetabled if there are sufficient numbers of students.
Group 1 - ATAR Subjects

Group 1

ATAR Subjects

These subjects have an external WACE exam.

Applied Information Technology ATAR

Biology ATAR

Chemistry ATAR

Computer Science ATAR

Drama ATAR

Economics ATAR

English ATAR

Geography ATAR

Modern History ATAR

Human Biology ATAR

Literature ATAR

Mathematics Applications ATAR

Mathematics Methods ATAR

Mathematics Specialist ATAR

Physical Education Studies ATAR

Physics ATAR

Polictics and Law ATAR

Psychology ATAR

Religion and Life ATAR

Visual Arts ATAR