Cert II Engineering Pathways
In partnership with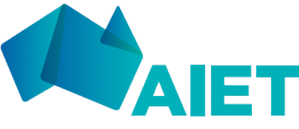 RTO code: 121314
Certificate II Engineering Pathways
(Metals)
MEM20413
Total number of units = 12
This qualification applies to a learning and assessment environment where access to structured on-the-job learning in a workplace may not be available. This qualification will equip graduates with knowledge and skills which will enhance their prospects of employment in an engineering or related working environment.
Certificate II Engineering Pathways (Metals)

Prerequisite

B grade in Metals or through consultation with Head of Learning.

---

Units of Competency

Core Units

MEM13014A

Apply principles of Occupational Health and Safety in work environment.

MEMPE005A

Develop a career plan for the engineering and manufacturing industry.

MEMPE006A

Undertake a basic engineering project.

MSAENV272B

Participate in environmentally sustainable work practices.

Elective Units

MEM16008A

Interact with computing technology.

MEM18001C

Use hand tools.

MEM18002B

Use power tools/hand held operations.

MEMPE001A

Use engineering workshop machines.

MEMPE002A

Use electric welding machines.

MEMPE003A

Use oxy-acetylene and soldering equipment.

MEMPE004A

Use fabrication equipment.

MSAPSUP106A

Work in a team.