Cert II Furniture Making Pathways
In partnership with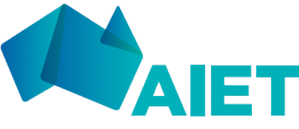 RTO code: 121314
Certificate II Furniture Making Pathways
(Wood)
MSF20516
Total number of units = 12
This qualification applies to a learning and assessment environment where access to structured on-the-job learning in a workplace may not be available. This qualification is intended for people interested in exposure to a furniture making related working environment with a view to entering into employment in that area.
Certificate II Furniture Making Pathways (Wood)

Prerequisite

B grade in Woodwork or through consultation with Head of Learning.

---

Units of Competency

Core Units

MSMENV272

Participate in environmentally sustainable work practices.

MSMPCI103

Demonstrate care and apply safe practices at work.

MSFGN2001

Make measurements and calculations.

MSFFP2001

Undertake a basic furniture making project.

MSFFP2002

Develop a career plan for the furnishing industry.

Elective Units

MSFFM2001

Use furniture making sector hand and power tools.

MSFFM2002

Assemble furnishing components.

MSFFM2003

Select and apply hardware.

MSFFP2003

Prepare surfaces.

MSFFP2004

Apply domestic surface coatings.

MSFFP2006

Make simple timber joints.

MSMSUP106

Work in a team.