The Mazenod Junior Hockey Club are calling for players from Year 7 and Year 8 to join the Club.
Registrations for the Years 7/8 team have been very slow and the club is asking for students who are interested or would like to give hockey a go sign up for the upcoming 2023 season. New members to the club are welcome regardless of experience or skill level.
The Hockey WA Competition is during Term 2 and Term 3.
Year group fixtures are as follows:
7/8 Saturday mornings
9/10 Sunday Mornings
11/12 Friday evenings
Training will commence in the latter half of Term 1 and then throughout Terms 2 and 3. Training is held at the Southern River Hockey Turf.
The MJHC continuously strive to improve our boys playing experience. Our Committee strongly encourages new and existing members to help out and move this great club forward.
There are lots of opportunities to get involved, and if you'd like to get more information or talk through volunteering with the club further, feel free speak to any committee member or contact the club president, Neil Connan at This email address is being protected from spambots. You need JavaScript enabled to view it. or secretary Melinda Ladhams at This email address is being protected from spambots. You need JavaScript enabled to view it. or follow the link from last weeks newsletter The Mazenod College Newsletter - Issue 1 (naavi.com)
The Mazenod College Hockey Club has been an integral part of life at Mazenod for many years. Generally, the club has fielded two teams at each of the Year 7/8, Year 9/10 and Year 11/12 divisions. We compete in the Hockey WA competition on weekends during Term Two and Term Three. Games are played on both artificial turf pitches or grass fields across the metropolitan area.
The club is run by a small but dedicated group of parents and school staff. We rely on the assistance of parents and family to administer, coach and umpire games. We encourage all parents to take an active role in the club as your assistance ensures the continued success of the club.
Every two years our Senior Hockey team tours Singapore in the Term One holidays. The tour includes games against local schools and clubs as well as the opportunity to experience a different culture and customs.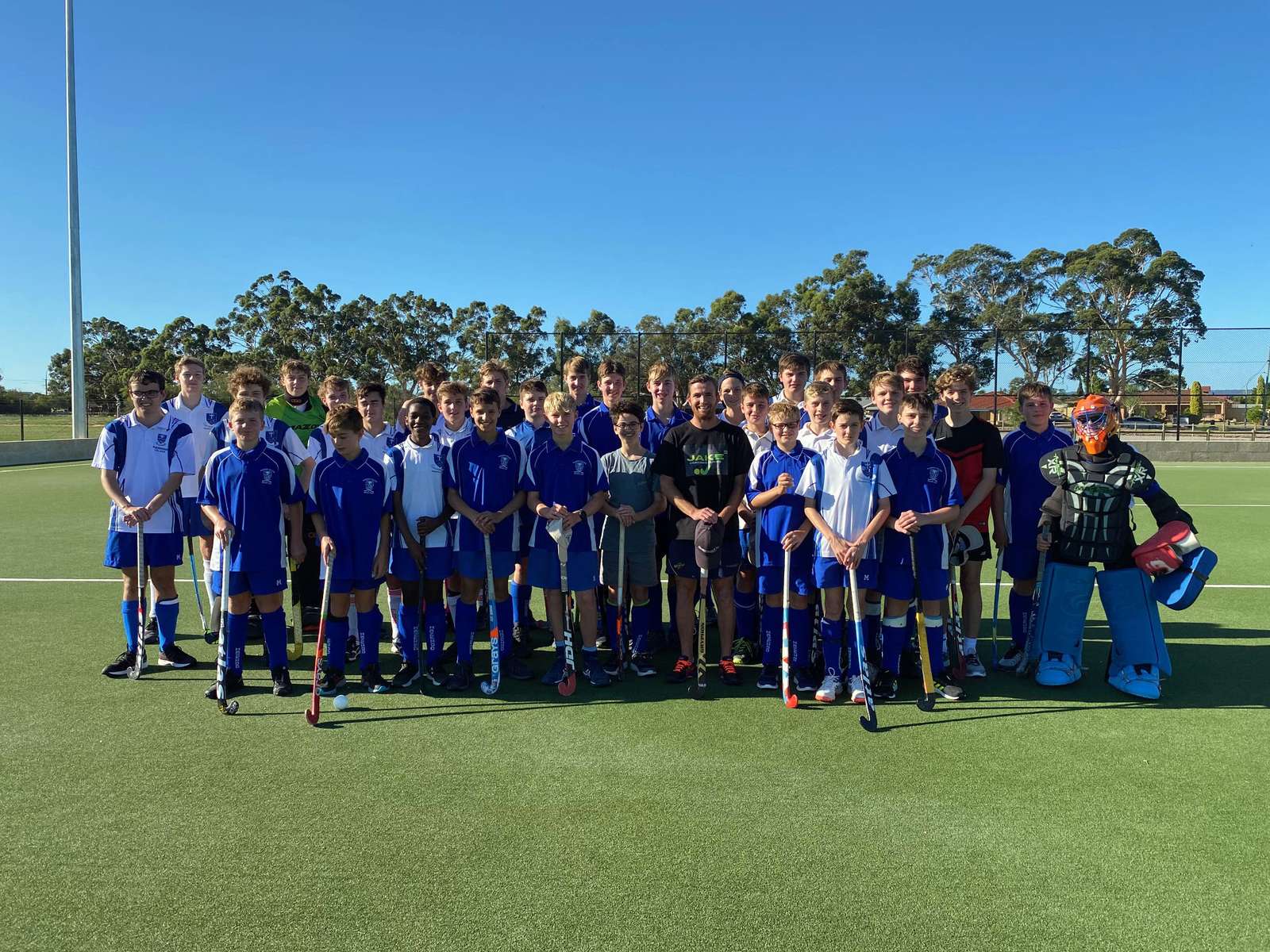 If you would like to become part of the Hockey Club, please contact either the President or Secretary of the club or the hockey staff at school. A link to the Codes of Conduct for players, coaches and parents, and a link to the online Club Registration can be found on the sidebar of this page.
Fixtures and results of games can be found on the Hockey WA website (www.hockeywa.org.au)
President – JNeil Connan (This email address is being protected from spambots. You need JavaScript enabled to view it.)
Secretary – Kelly Monks (This email address is being protected from spambots. You need JavaScript enabled to view it.)
Complete our online form to register!
Hockey Club – Hockey Players Code of Conduct
Hockey Club – Hockey Parents Code of Conduct