As a community, the Mazenod Boarders know how much Ronald McDonald House helps country families in times of need.
So, when given an opportunity to contribute to a charity that directly helps families from their own communities, the boys jumped at the chance.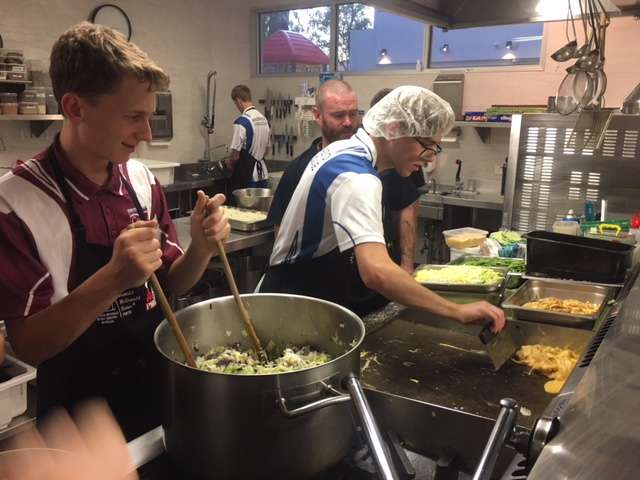 A group of Boarders and staff ventured down to Ronald McDonald House to take part in the Home For Dinner program. The Cebula community contributed $500 to cover the cost of the ingredients for the meal they would prepare, that would feed up to 130 people. A collection tin was also set up in the boarding foyer and another $150 was collected from boarders and their parents.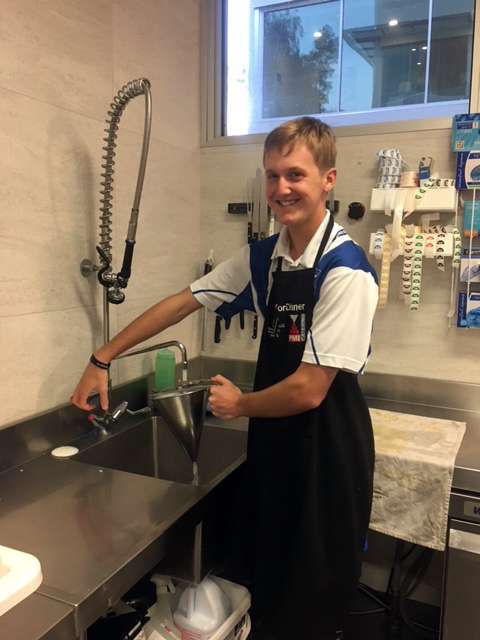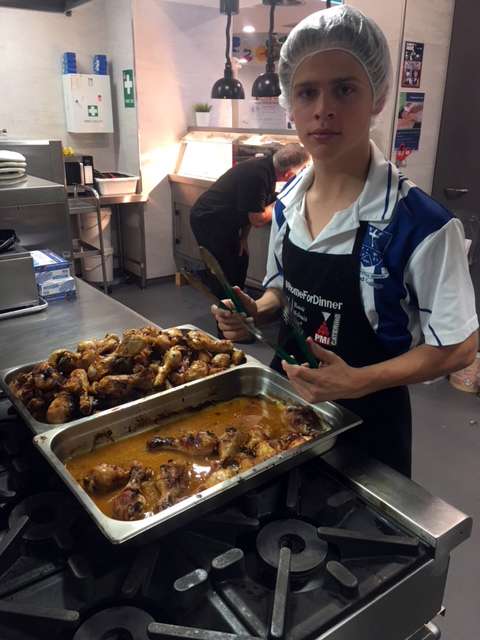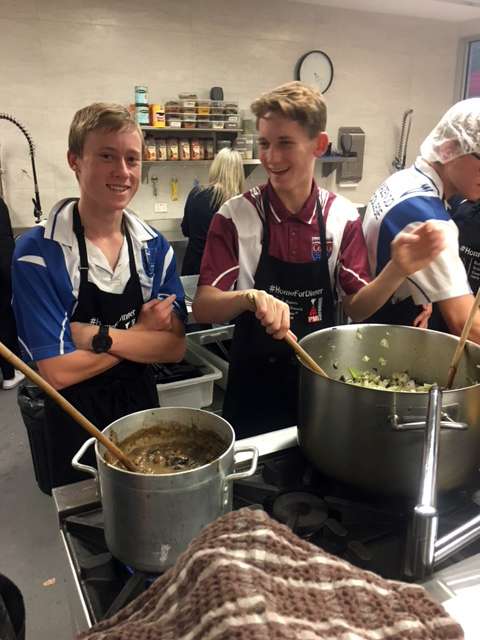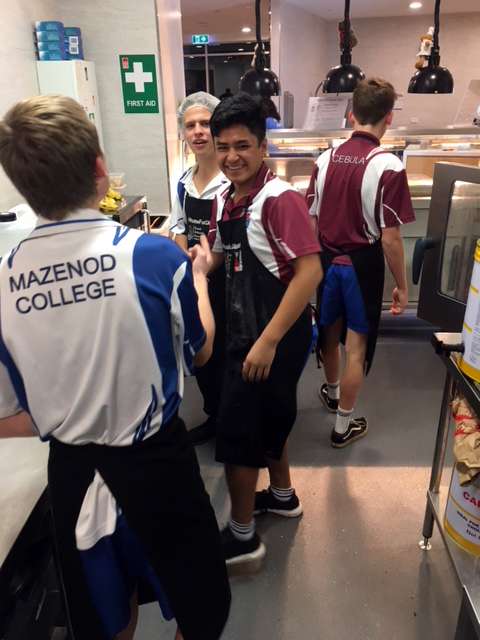 The group of budding chefs included Troy Blackler, Jared Nenke, Caleb Deluao, Nick Murphy, Lachlan Robinson and Logan Dwyer. Thanks to the Deputy Heads of Boarding, Michael Anderson and Candice Betts, and House Mothers, Donna Ingleton and Fiona Logan for supporting the boys in this initiative.