The Mazenod College Jazz Band placed first in their division at the recent Generations In Jazz Festival in Mt Gambier.
The festival, which in its 30th year is the biggest Jazz Festival in Australia and the brainchild of Jazz legend, James Morrison. About 6000 students from across Australia compete in 12 divisions of Jazz bands and choirs. Each school is placed in a division in accordance to their test piece. This year, Mazenod college was placed in Division 4 and competed against 57 other bands in the division.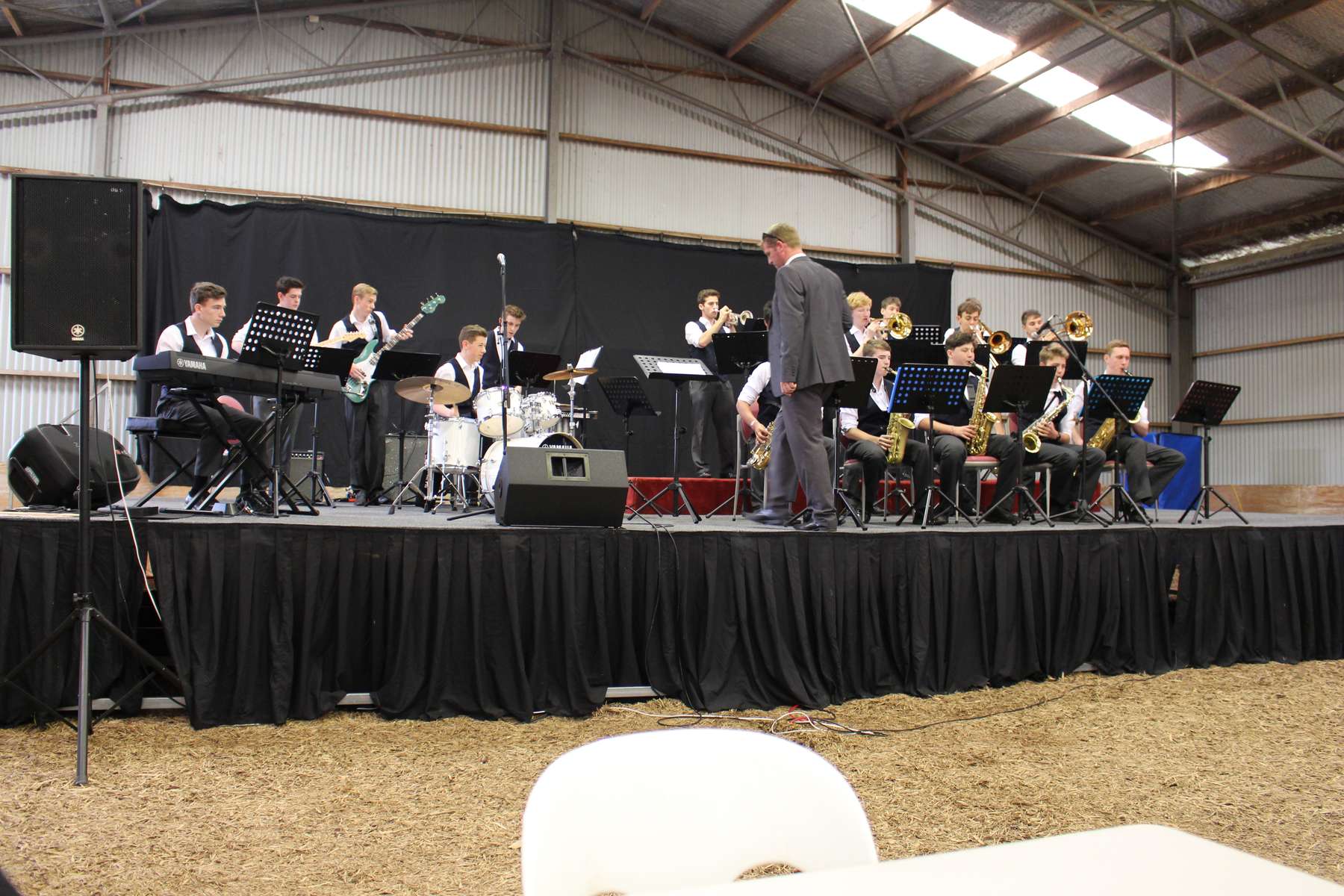 The band scored the highest in the division in all three categories; test piece, ballad and own choice. The final score achieved was 258 out of a possible 300, which was 10 points ahead of the second placed band.
The festival is not just about the schools' competition. International and local artists perform a series of concerts and workshops to give students a taste of world class Jazz. The headline acts this year were The Cat Empire, vocalist Patty Austin, saxophonist Jeff Clayton and many other Jazz greats. In total, there are about 350 schools across the country involved, some bringing as many as 100 students, and the performances of the Division 1 bands that we saw were inspirational to our students.
Individually, two of our students were recognized for their standout performances by making it into the Division 4, Superband. Year 12 students Tim Bewick (bass) and Henry Marriott (Alto Sax) were selected to be a part of the 18 student Superband, from over 1000 students in the division. They were featured on the Generations In Jazz Facebook page and received an award for their efforts.