We often define ourselves by the communities that we belong to.
The theme of the 2018 Mazenod Literature Festival is 'Community and Belonging' and its aim is to encourage all of us to look at the ways that we belong to different communities.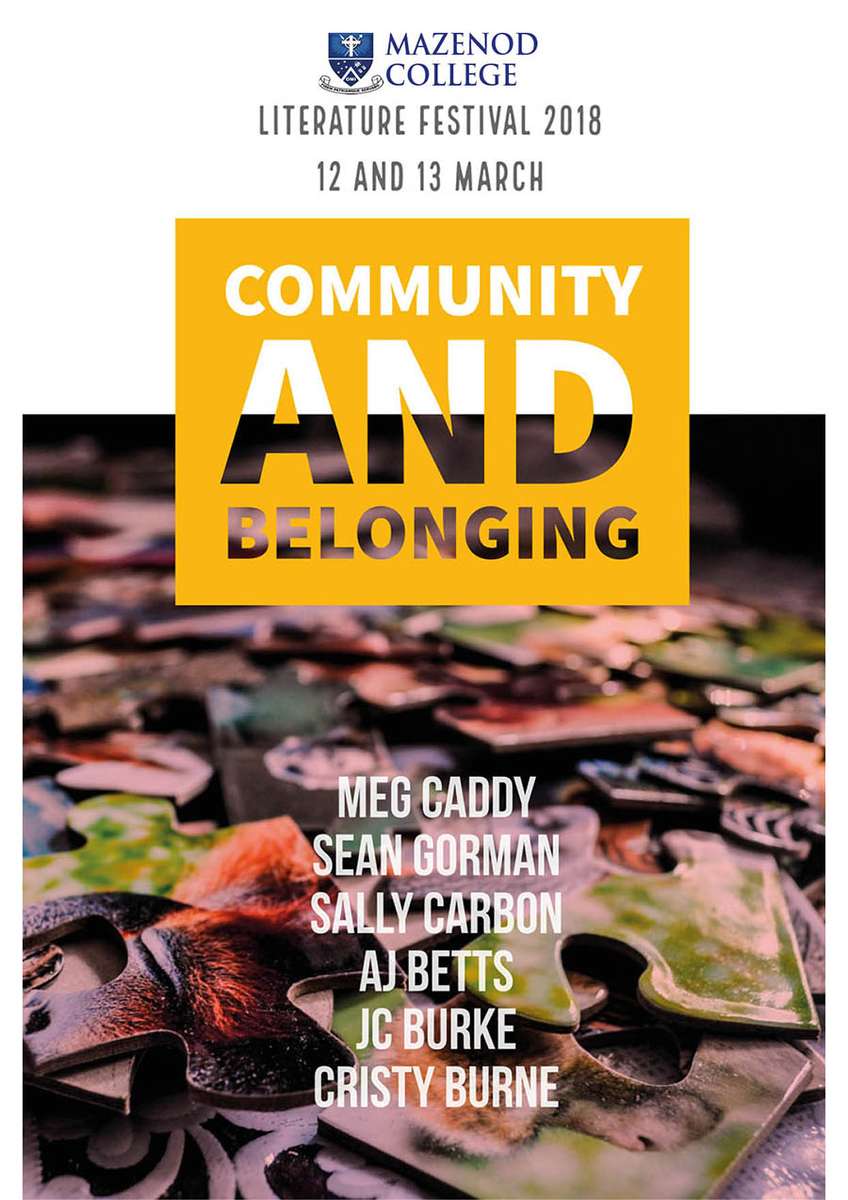 In Week 7 this term, students have a chance to meet real life authors, to hear their stories and to talk to them about their experiences.
This year we have six special guest presenters who range in their talents from ex-Olympic sportspeople to science writers, authors of fantasy fiction to biographies, and from writing poetry to radio hosting.
Many of our presenters this year come from different backgrounds which has shaped their stories in unique ways.
In addition to the workshops and presentations that are taking place, there are also house competitions for students to get involved in throughout the week.
Books from the visiting authors will be for sale in the College Library on Monday and Tuesday.