Mazenod's Music and Faith Ministry have made participation in the Liturgical (Mass) Choir a focus for 2018. The choir leads the hymns and musical prayers at the College's Whole School Masses and meets regularly before each Mass for rehearsals.
This year's upper school music classes and music scholarship winners have been encouraged to participate more in singing activities at Mazenod, and the Mass Choir's numbers and sonic strength have been bolstered by the voices of these young men.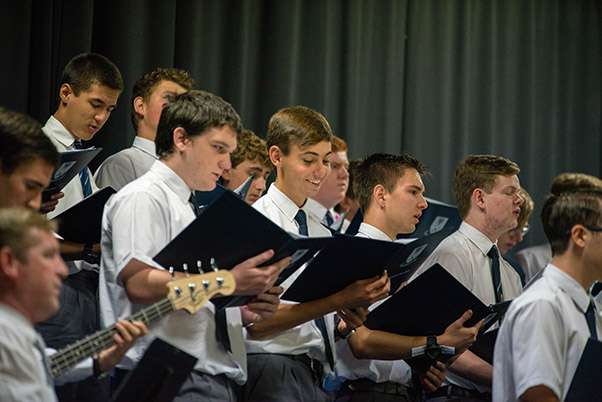 It is perfectly normal to feel self-conscious about your singing as an adolescent boy but the culture of congregational singing at Mass is changing and with the numbers in the Mass Choir nearing 50, you will certainly not be alone! All students are welcome to join their peers in the Mass Choir so keep an eye on the notices and come along to the next rehearsal.