The Mazenod Vinnies Conference has concluded its collection of second hand clothing and blankets as part of this year's Winter Appeal.
While many of the donations were generated at the Fashion Show, which was organised by the Faith and Mission Portfolio leaders, Kalin from 7C continued to collect donations during the July break. Kalin's efforts more than doubled the number of donations that this year's Vinnies Winter Appeal had already received.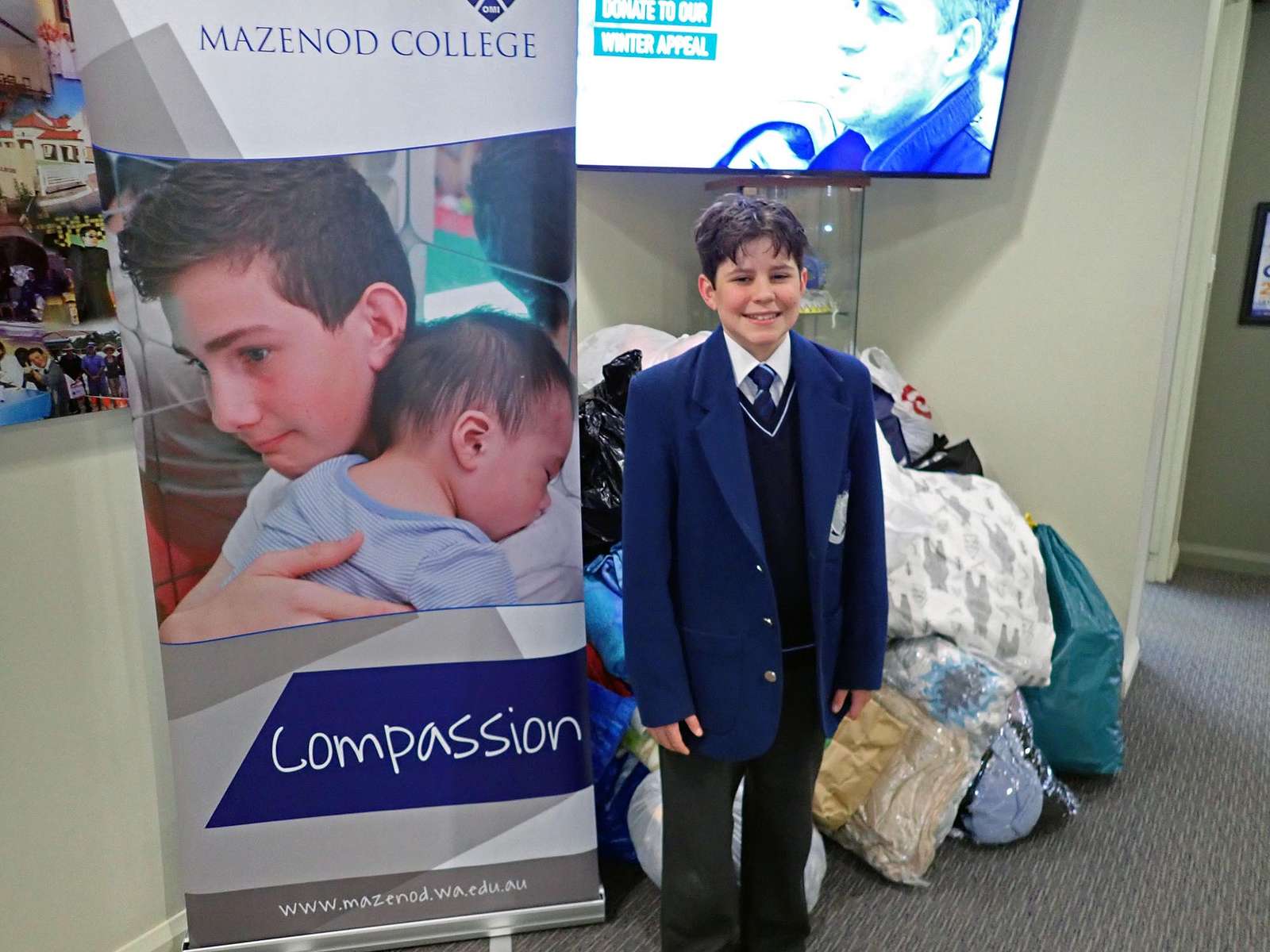 Well done Kalin! A truly inspirational effort by one of our younger students, demonstrating that you are never too young to make a difference. Thank you to everyone who donated items to this appeal.