We invite families considering a boarding school for their son, or daughter to join us for an informal chat with the Principals of Mazenod College and St Brigid's College.
We also welcome families of past students and current students to join us to share some old stories and catch up on new ones.
Visiting
Monday 3 August, 6:00pm poolside at the Karratha International Hotel
Tuesday 4 August, 6:00pm at the Tom Price Hotel
Wednsday 5 August, 6:00pm at The Esplanade Hotel, Port Hedland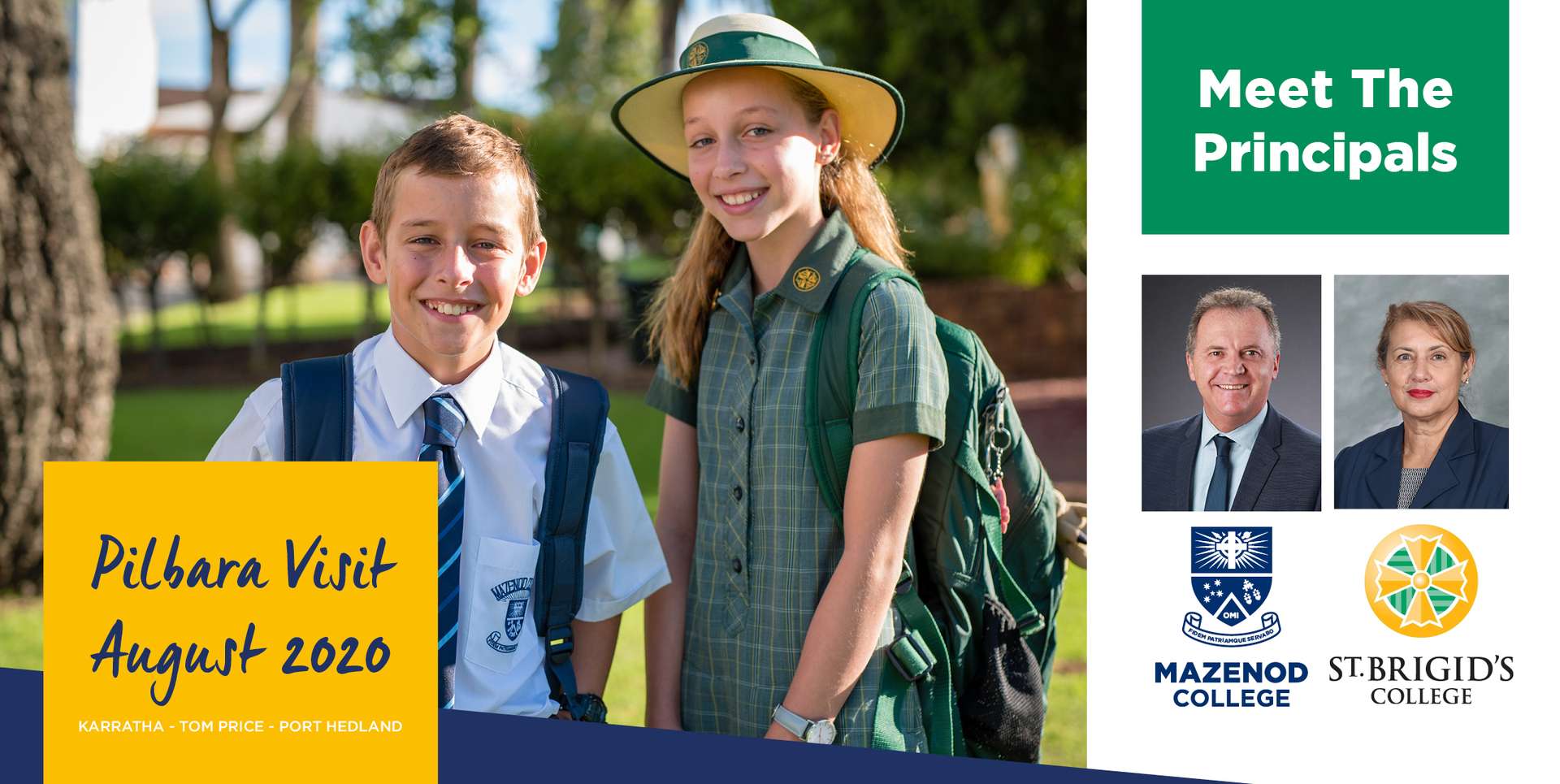 RSVPs essential for catering, by phoning Mazenod College on 9291 1500, or St Brigid's College on 9290 4200.
Please 'click' on the link to RSVP online. We hope to see you there.