It has been 32 years since the boys from Mazenod College stood on the podium at the Associated and Catholic Colleges (ACC), Cross Country Carnival, but that changed on Thursday 30 May 2019.
77 ACC schools from around Perth metro and country areas competed at the carnival, with about 3,500 runners competing throughout the day in age groups of about 300 in each race. The boys from Mazenod displayed a desire to do their best for each other and their team and won the Overall Boys Aggregate Shield.
"We are extremely proud of the boys", Mr Tim Grabski, Head of Physical Education at Mazenod College said.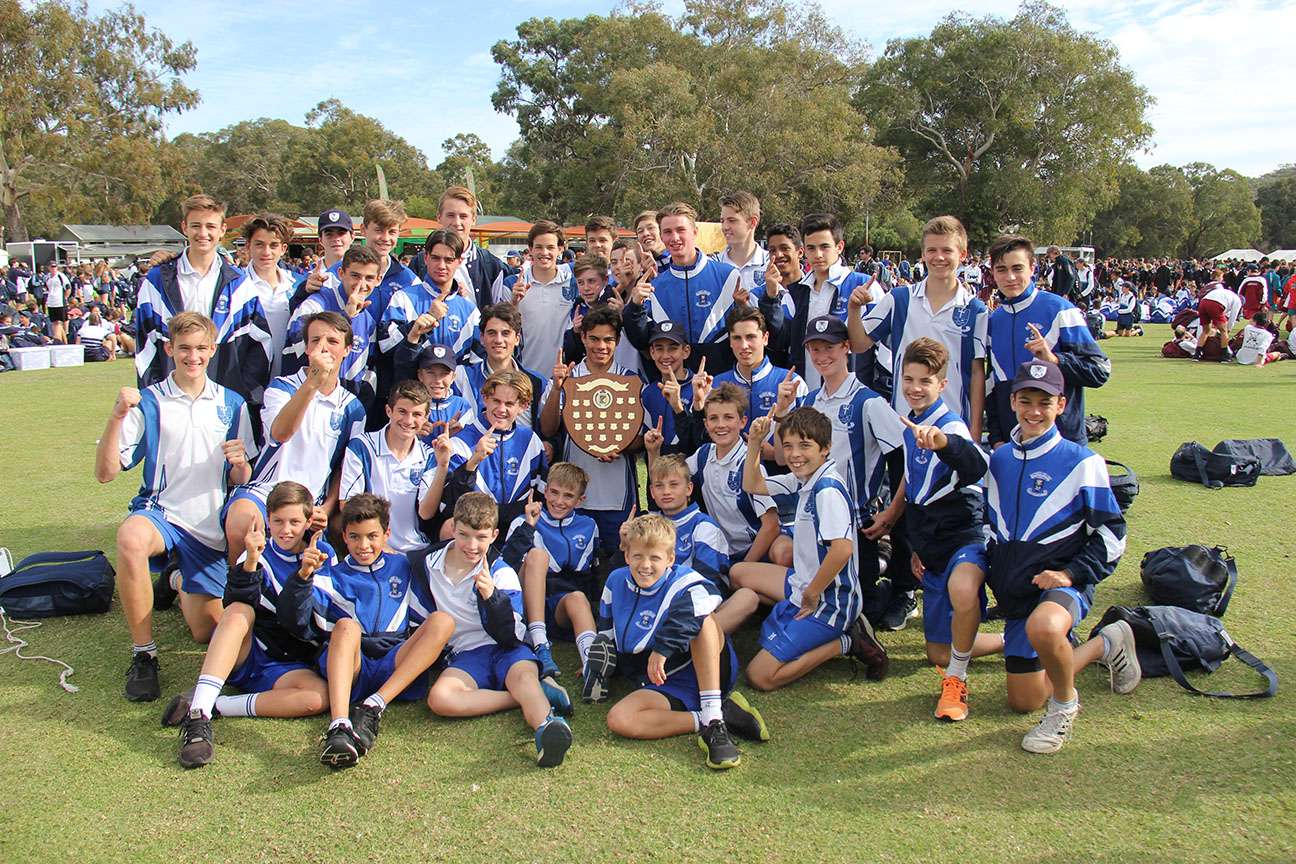 The four kilometre course winds its way around the Perry Lakes parklands and is one of the most challenging events on the ACC sports calendar.
"It is a credit to the efforts of the coaches and the cross country team, who you would see running around the Lesmurdie area, doing early morning training in the lead up to the carnival".
"The consistent effort across all year groups and depth of talent in the squad was a real strength of the squad and the result has rewarded their hard work".
Mazenod College was represented by six runners in each year group from Years 7 to 10 and eight in the Open Boys category. 18 boys finished in the top sixty across all year groups, with some achieving outstanding individual results.
Congratulations to the students and their coaches.