Mazenod College has been recognised as a Gold award at the 2019 Waterwise Recognition event, co-hosted by the Water Corporation and the Department of Water and Environmental Regulation.
The waterwise business recognition scheme acknowledges outstanding water saving efforts of large businesses
Mazenod College has proactively managed scheme water use reducing consumption by approximately 25% since joining the Waterwise Business Program.
"Savings have been achieved by relining the pool and installing a pool cover, installing sub-meters on high water using areas and installing five minute shower timers with built-in shut-offs", Mr Eric Paini, Finance Director of Mazenod College said.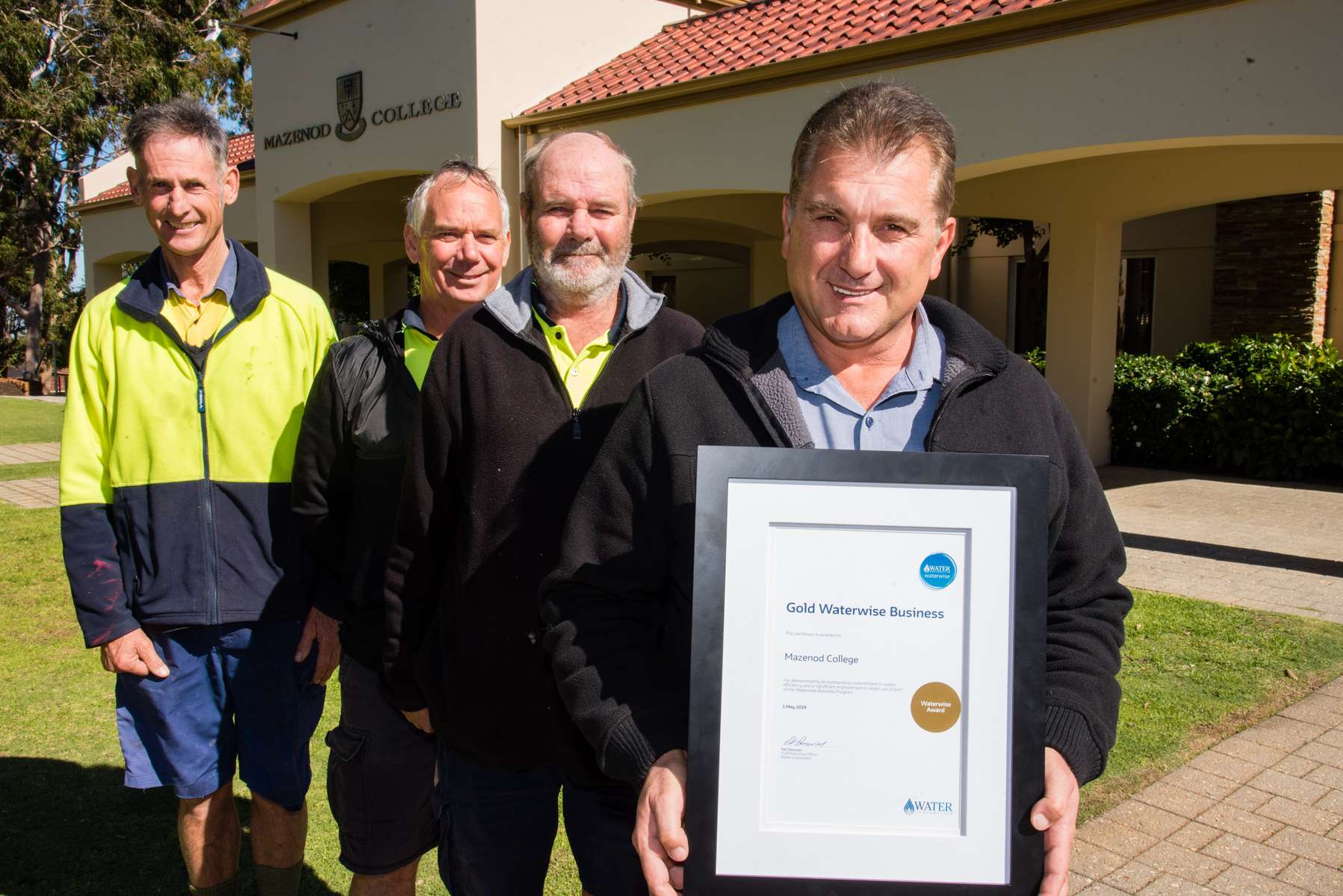 "Due to low bore yield, the College relies on scheme water for irrigation. To mitigate this, a smart irrigation control system has been commissioned to significantly reduce water use for irrigation."
"So far we have calculated a saving over 8,000kL per annum", he added.
Mazenod College is continuing to develop strategies to reduce the organisation's carbon footprint, to educate our staff and students about climate change and promote an environmentally friendly workplace.