Thomas Hilditch wins gold at the recent 2018 Australian All Schools Athletics Championships.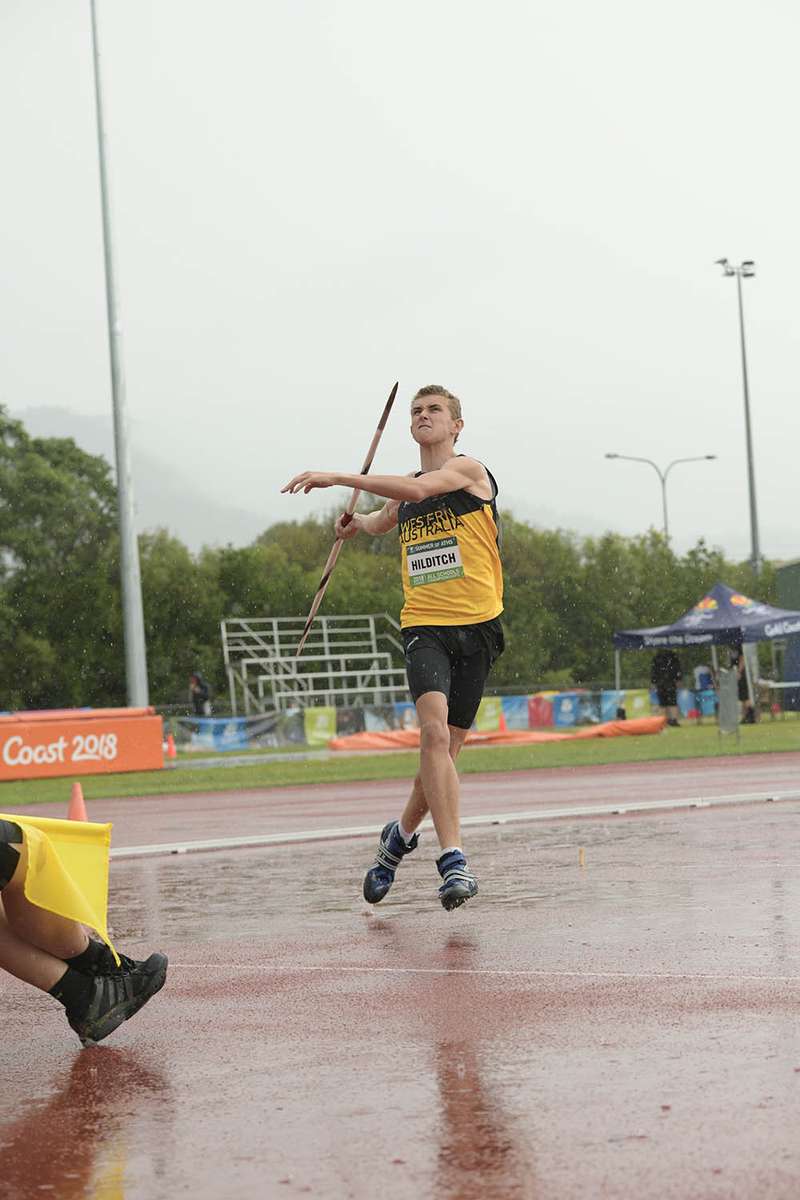 Thomas competed in the U18 Boys Javelin, representing Western Australia at the event, which was held in Cairns, Queensland from 7-9 December 2018.
In the wet conditions, his 56.01m javelin throw won the Gold Medal. He now qualifies for the Australian Junior Championships that will be held in Sydney in April. Congratulations Thomas.
The live stream of the event can be view here. Thomas' 1st throw at 4:20:15, 3rd at 4:40:21