Biology and Physics have been busy at the College lately.
On Friday the 24 August, the Year 12 Human Biology and Biology students had their annual Perth Zoo excursion. The Human Biology boys attended a lecture on human evolution, while the biology students focussed on homeostasis.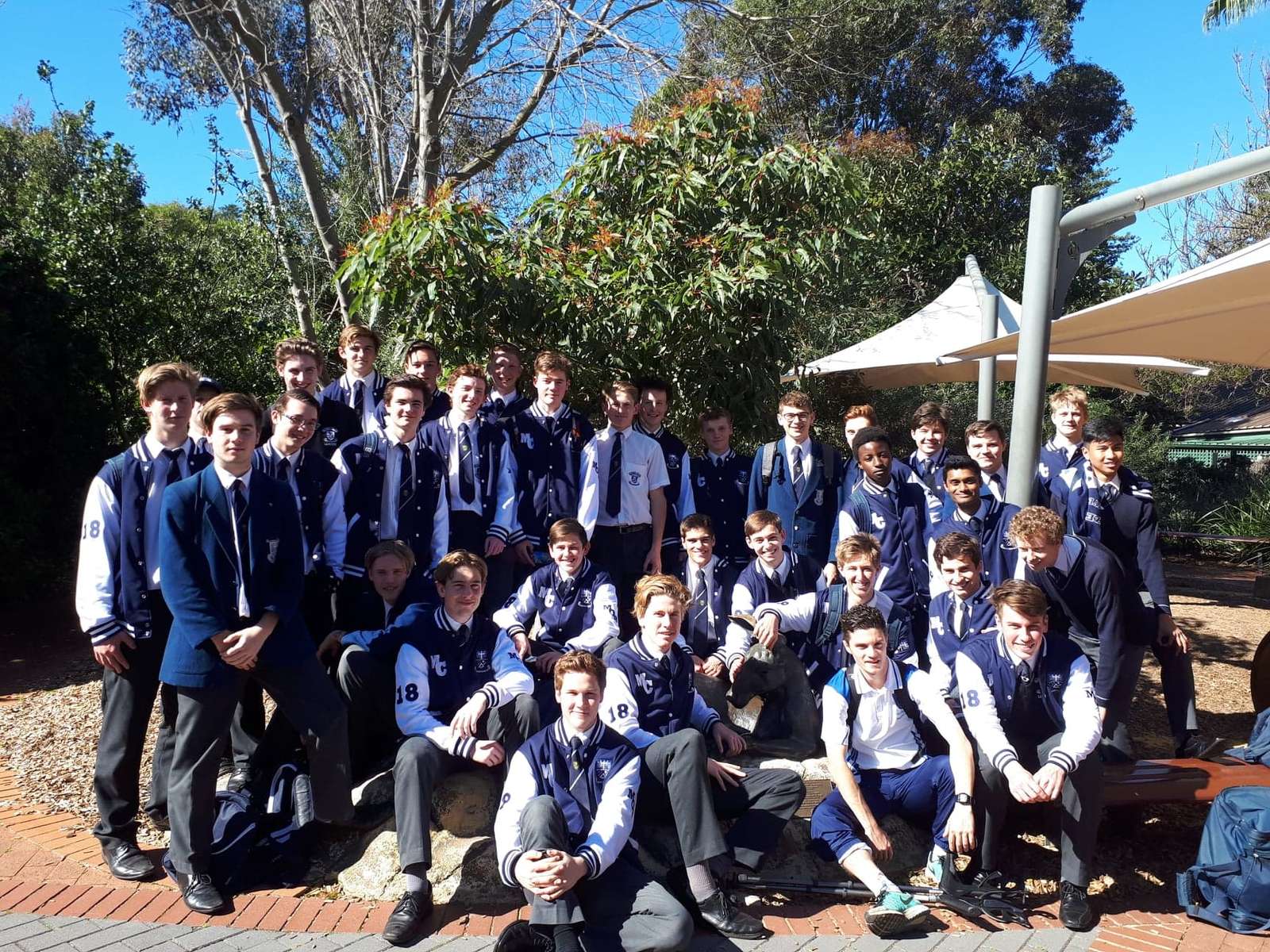 In Year 10 science, students have been working on spaghetti bridges as a part of their physics unit. The final competition was held today. The team of Nicholas Browne, Alex Cayley, Hayden Della Franca, Brady Argent and Noah Hannan constructed the winning bridge, which held 9kg in weight. The two runners-up bridges held 8kg. The future of bridge construction in Australia is looking bright! Well done to all competitors!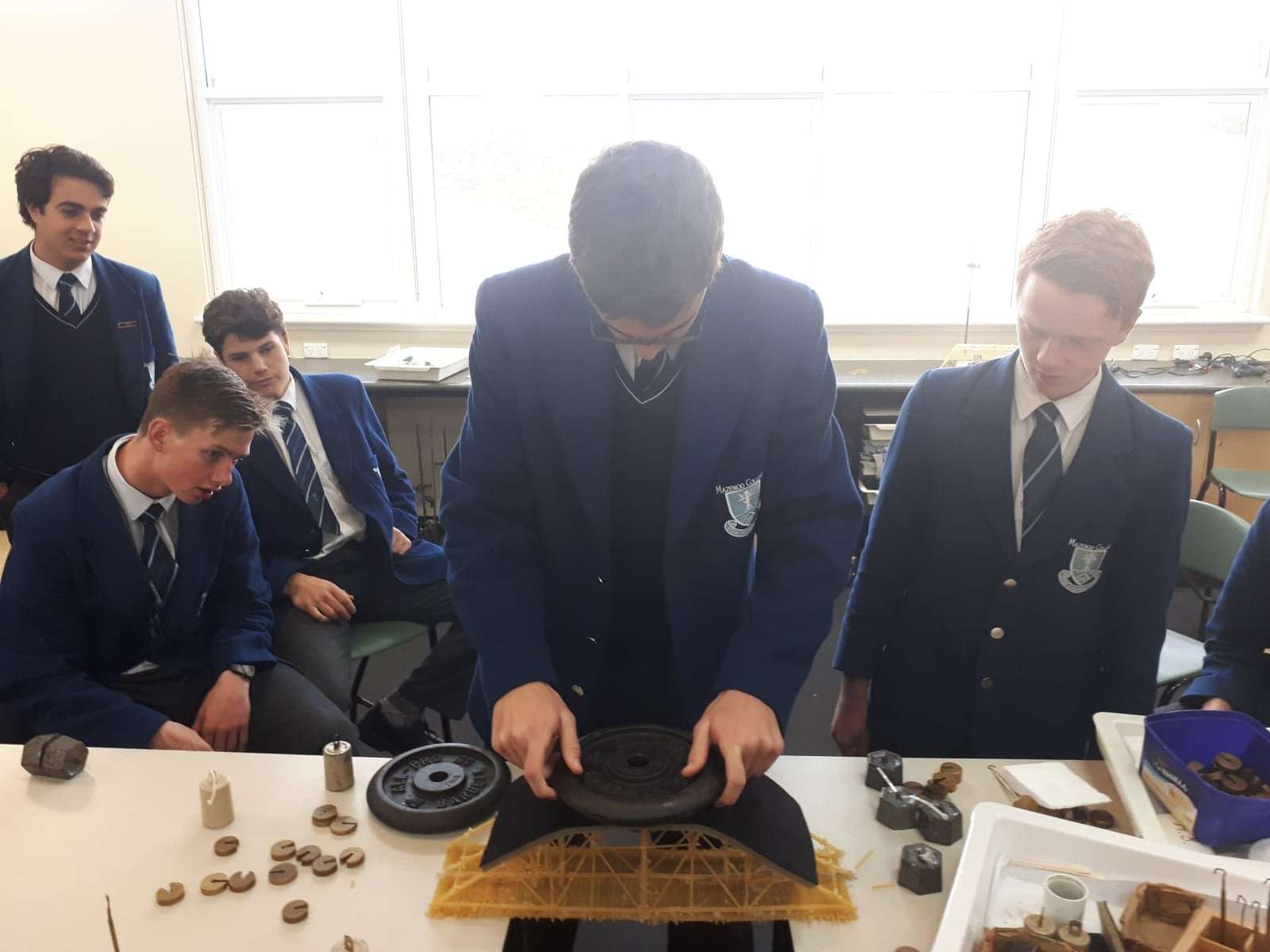 .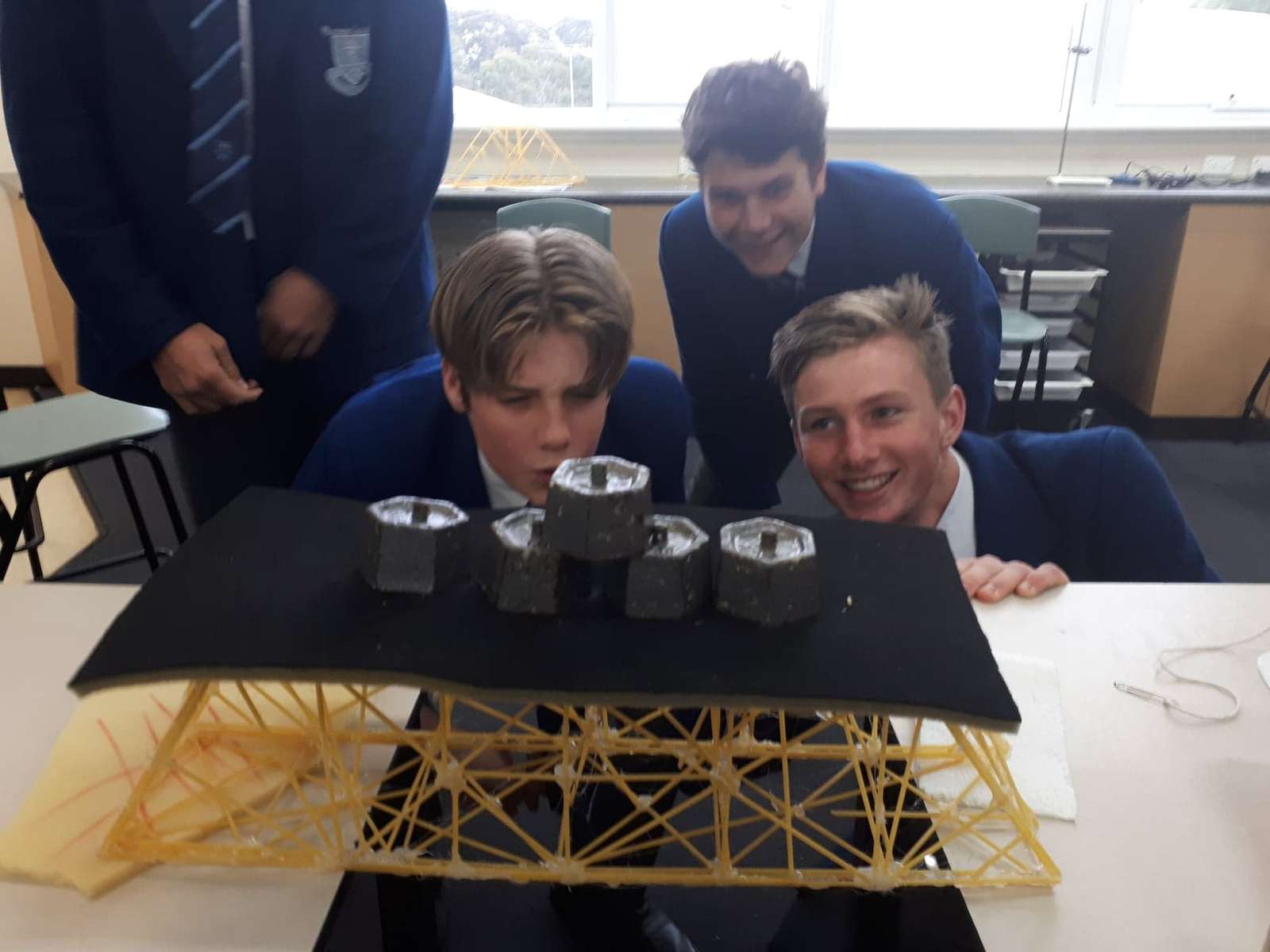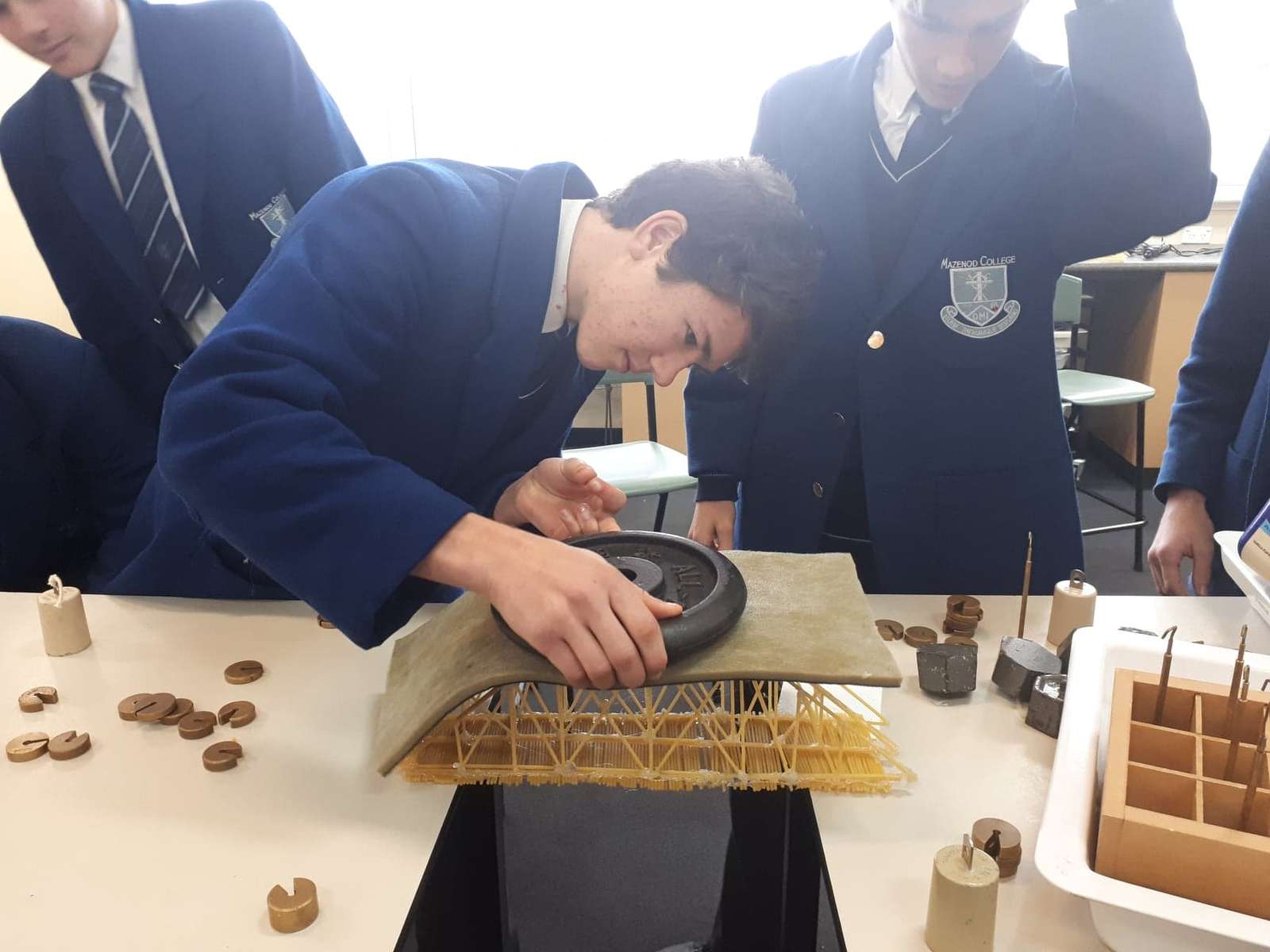 .