Year 12 student, Brendan Cecich was recently awarded a Highly Commended in the Year 12 section of the Angelico Art Awards.
"When I first heard I won, I was super excited", Brendan said.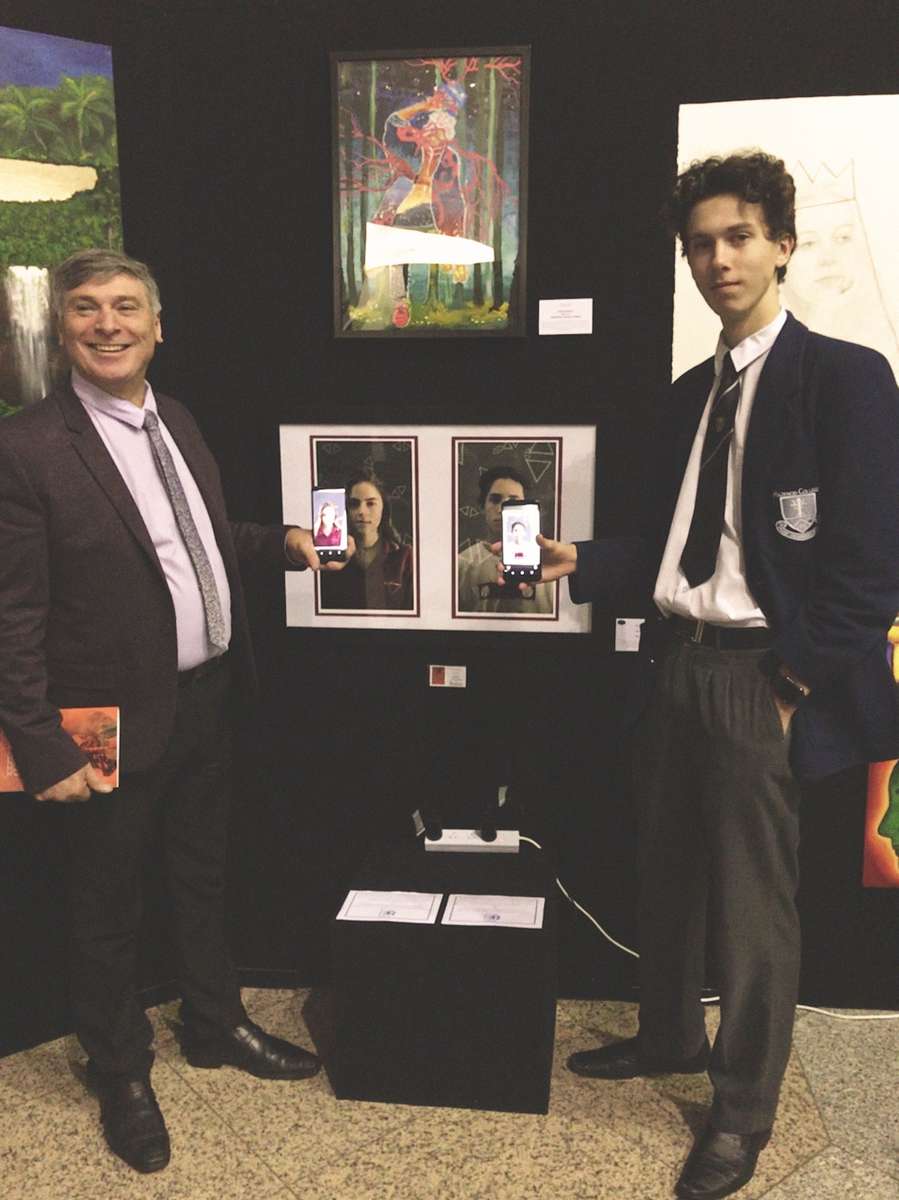 "It is the first time in an exhibition, let alone win an award. I am super proud of the artwork."
Brendan's piece uses the latest in AR technology in a creative way, which is a new approach to the visual arts.
"I chose to do AR as I wanted to incorporate digital art into physical art and make the connection between the two. I chose to use it to give myself a challenge and do something that hasn't been done very much before, and hopefully bring attention to the amazing things that technology can offer us these days."
"I was trying to provoke the idea of covering up emotions through reality. The artwork shows how easily people can 'mask' their emotions and how unspoken the impact that bullying can have on someone," he added.
Congratulations Brendan on an amazing art work.