After successfully winning our division in the ACC AFL Year 10 Schoolboys Cup, we progressed to the finals carnival at Hamer Park.
The day consisted of five games against the winning teams from the other divisions. In wet and muddy conditions, we played an uncompromising and contested brand of football. The team was able to move the ball forward quickly and were reasonably accurate in front of goal. The backline held up strong all day with Hayden Della France, Jack Giancono and Kaiden Pisani ensuring all opposition players were accounted for. The midfielders worked tirelessly all day, and the competitive drive of Braeden McKeown, Noah Hannan, Paul Stervaggi, Will Sherrington and Dane Victor ensured we were competitive in all five matches.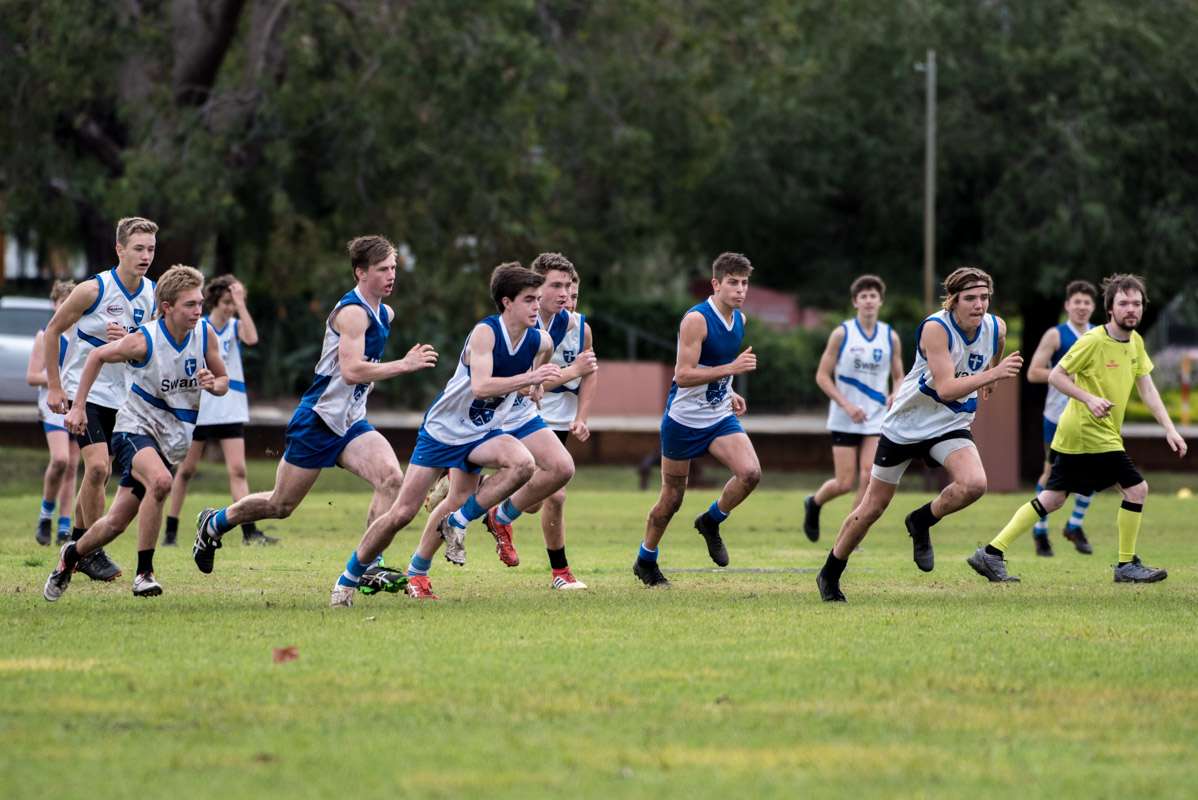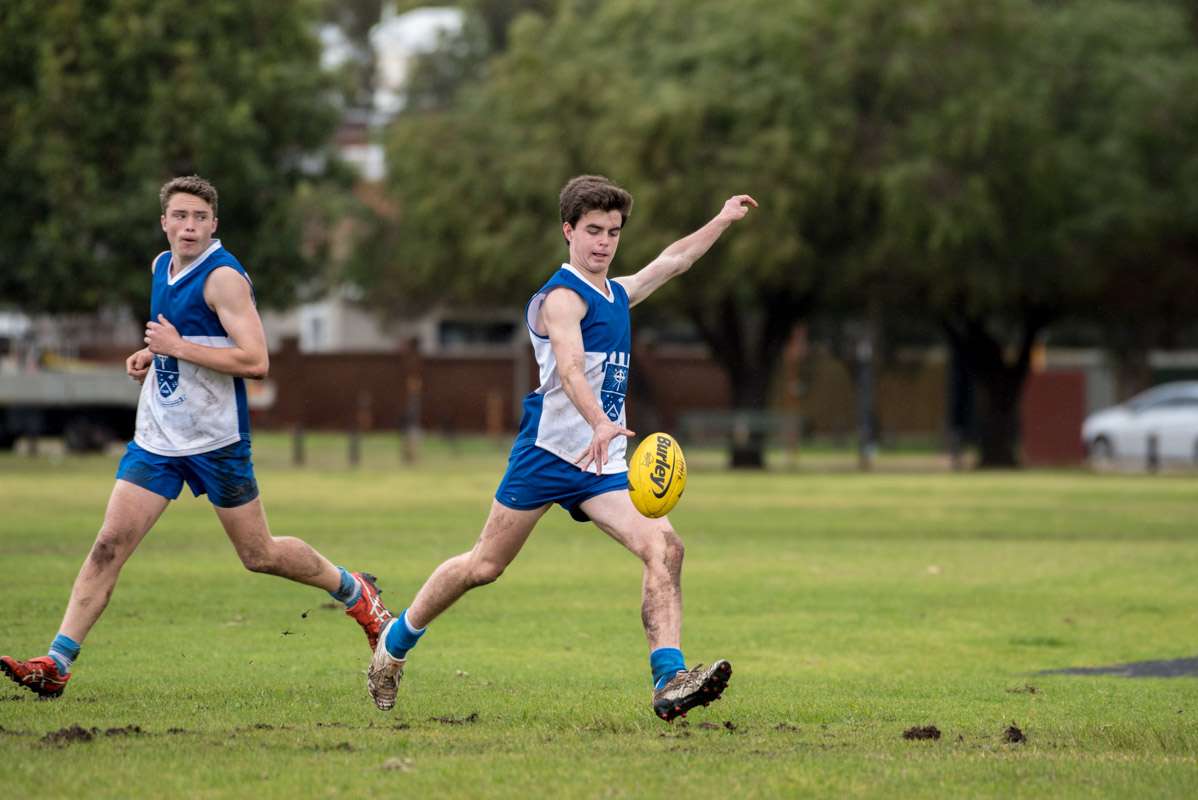 The team won four of the five matches, only going down by four points to Emmanuel College in what became the deciding result.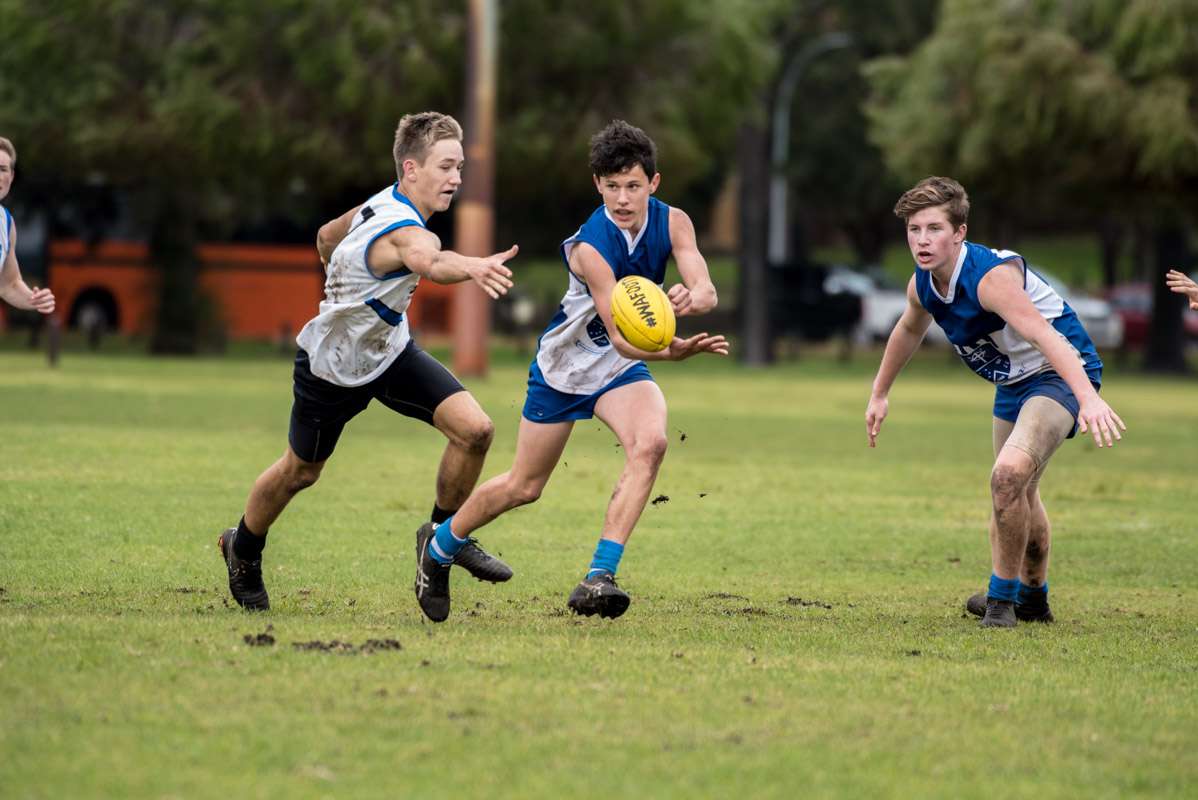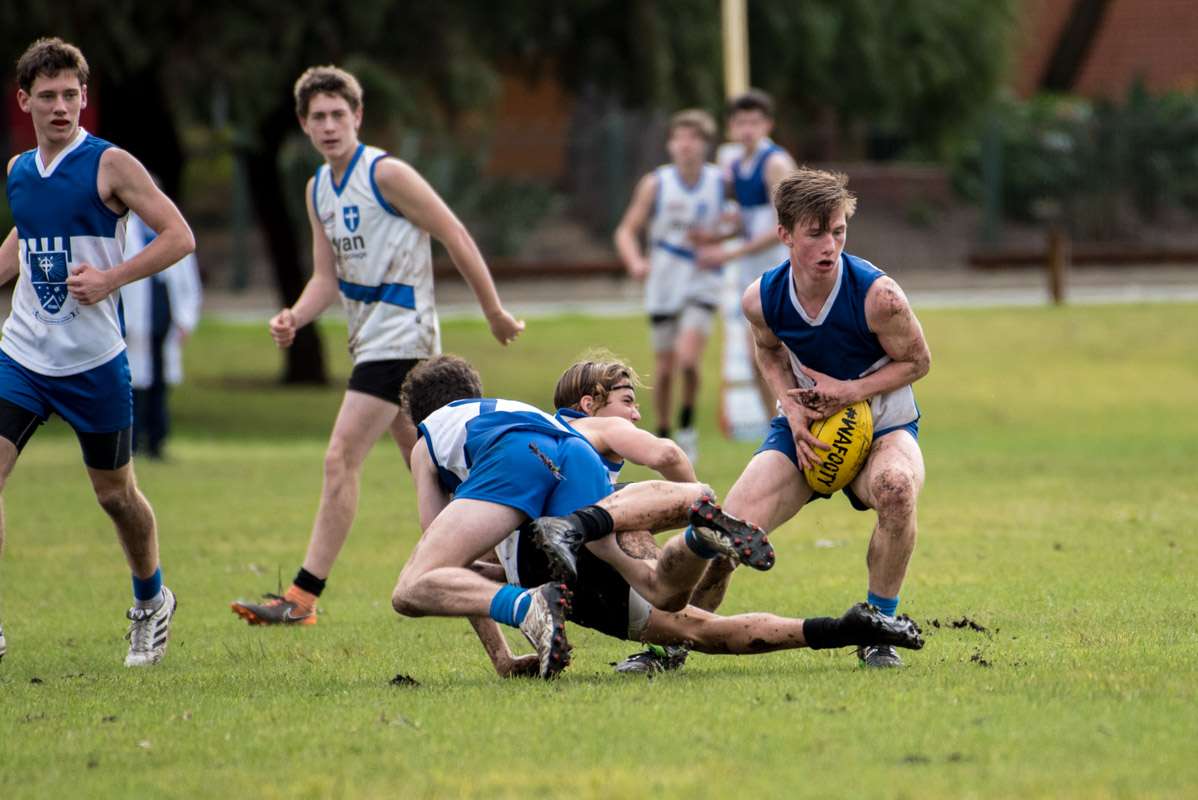 The scores for the games were:
Chisholm Catholic College 2.0.(12) v Mazenod 5.2(32)
La Salle College 1.3.(9) v Mazenod 6.4(40)
Bunbury Catholic College 2.2(14) v Mazenod 5.8(38)
Emmanuel Catholic College 3.5(23) v Mazenod 3.1(19)
Swan Christian College 1.2(8) v Mazenod 7.6(48)
The Year 10 boys really enjoyed representing the College in the carnivals and thank the school for giving us the opportunity.