Mazenod vs Governor Stirling - Wednesday 25 July 2018
In torrential conditions, Mazenod and Governor Stirling met to battle it out for a spot in the Grand Final.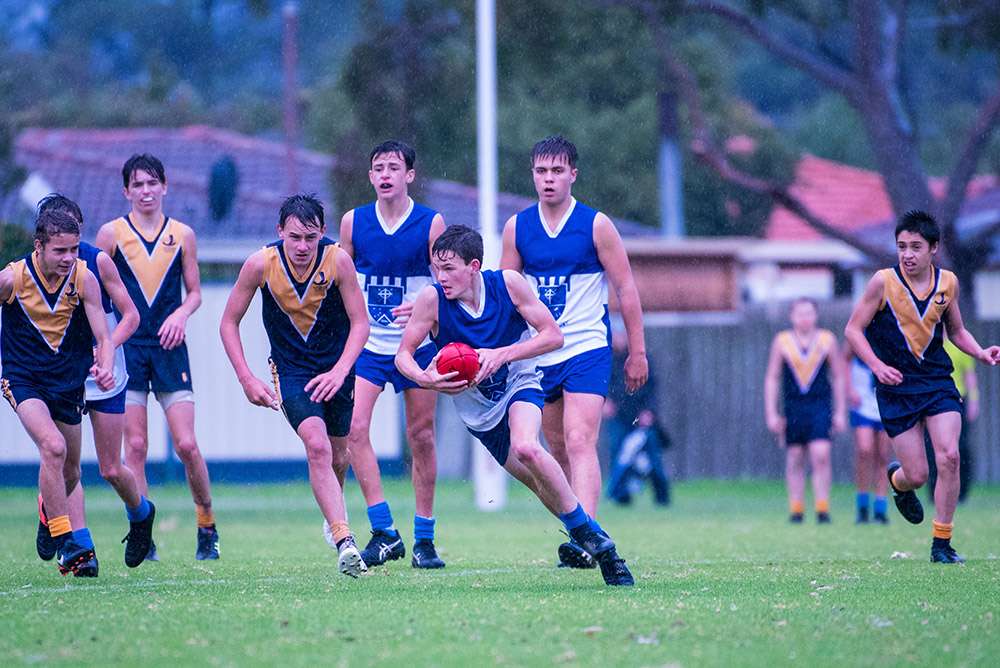 It was vital to get off to a good start and put pressure on Governor Stirling and the boys did not disappoint, winning the first clearance and locking it in the forward half, allowing Connor Ebsary to pounce on a loose ball and dribble it through for the first major. Both teams fought hard to get first use of the ball and traded goals, Ben De Guzman slotting our second. However, as the half progressed only solid defensive efforts from our back six kept us in the game. The teams went into the break with two goals each.
In the second half, despite the boys continued effort at the contest, the game slowly slipped away from us. In the end, Governor Stirling used the ball better in the wet and made the most of the games limited opportunities.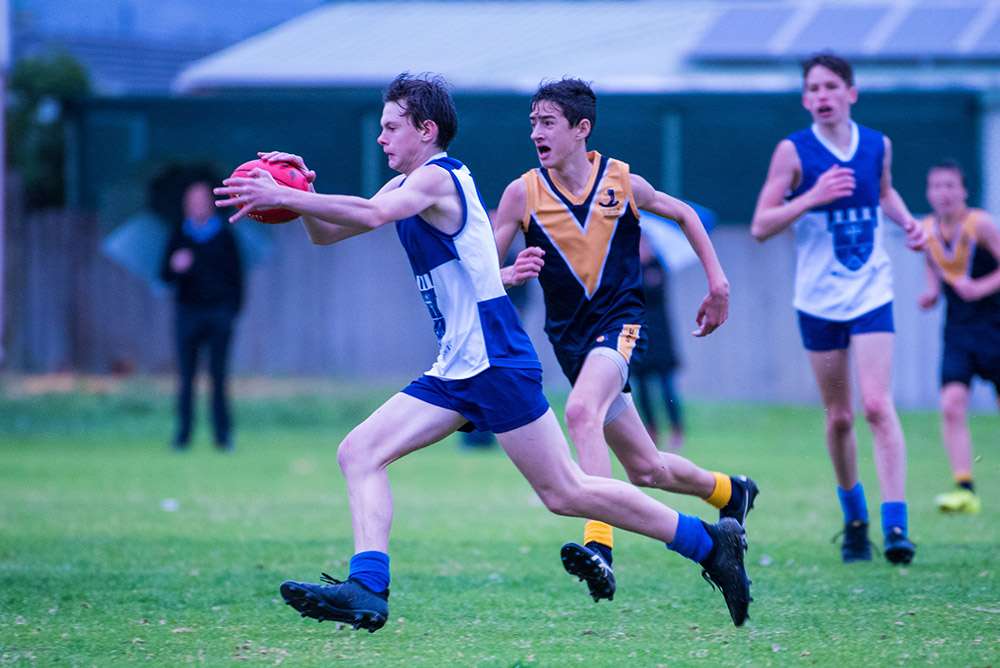 Final results Mazenod 2.1 (14) to Governor Stirling 5.3 (33)
Thanks to Mr Gardiner for his support this year, his help on game day is invaluable and his instruction and feedback is highly regarded by the students. The boys should be proud of the way they represented themselves and the College. I would like to take this opportunity to thank the players for their effort, dedication and sportsmanship throughout the season. They were a wonderful group to coach and I am very proud of each one of them and what they have achieved as a team. I look forward to following their progress in Football over the years.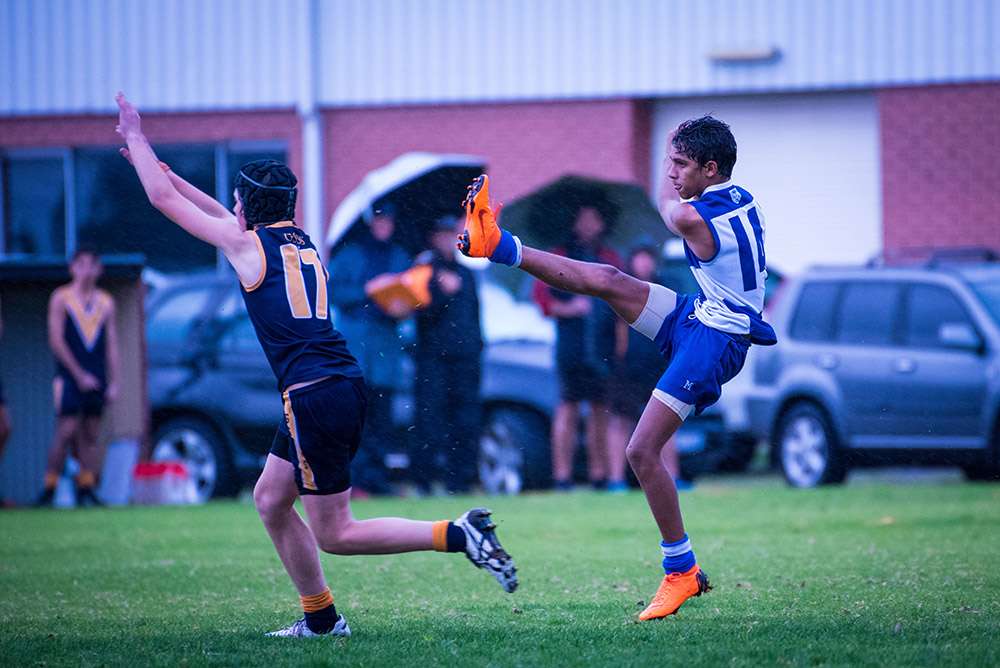 Squad:
Benjamin Cousins, Connor Ebsary, Matthew Harbinson, Jack Jago, Ben Hopkins, Stephen Midd, Kane Morris, Bailey Smith, Jamie Soklich, Keegan Victor, Reagan Hill, Lucas Henderson, Cody McCreery, Cristiano Paduano, Thomas Regan, Riley Fletcher, Cole Bothwell, Jack de Lacy, Eli Jarvis, Elijah Lys, Aaron Trust, Benjamin de Guzman, Ethan Massam, Callum McKinlay, Jai Buselich, Noah Dela Bosca, Kade McKeown, Jacob Whan and Matthew Shultz.