After a thrilling quarterfinal win last week, it was off to UWA Sports Park for the Semifinal of the Schoolboys Cup.
The first half was an arm wrestle of contested footy, with extremely high pressure from both teams. Neither side was able to break free and score in the first 10 minutes of play. The effort and determination from the Mazenod team was again on show, but they were unable to hit the scoreboard due to the defensive work of Emmanuel.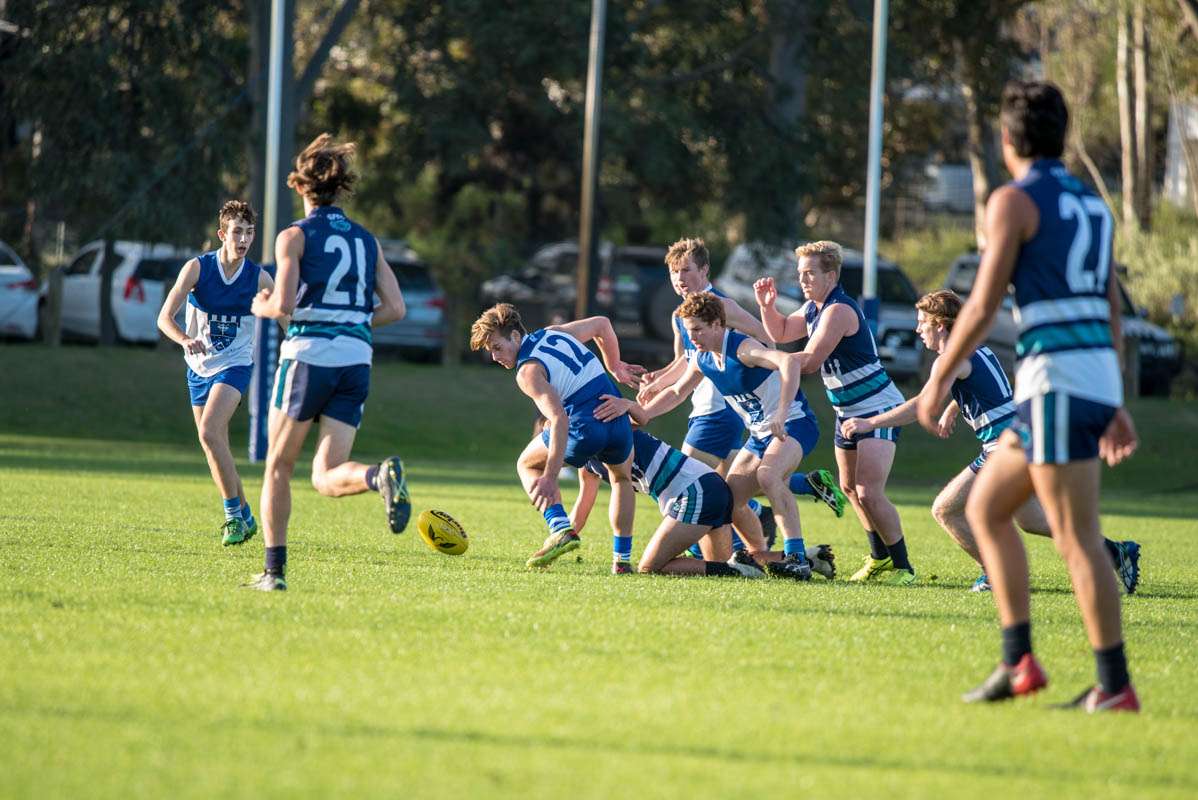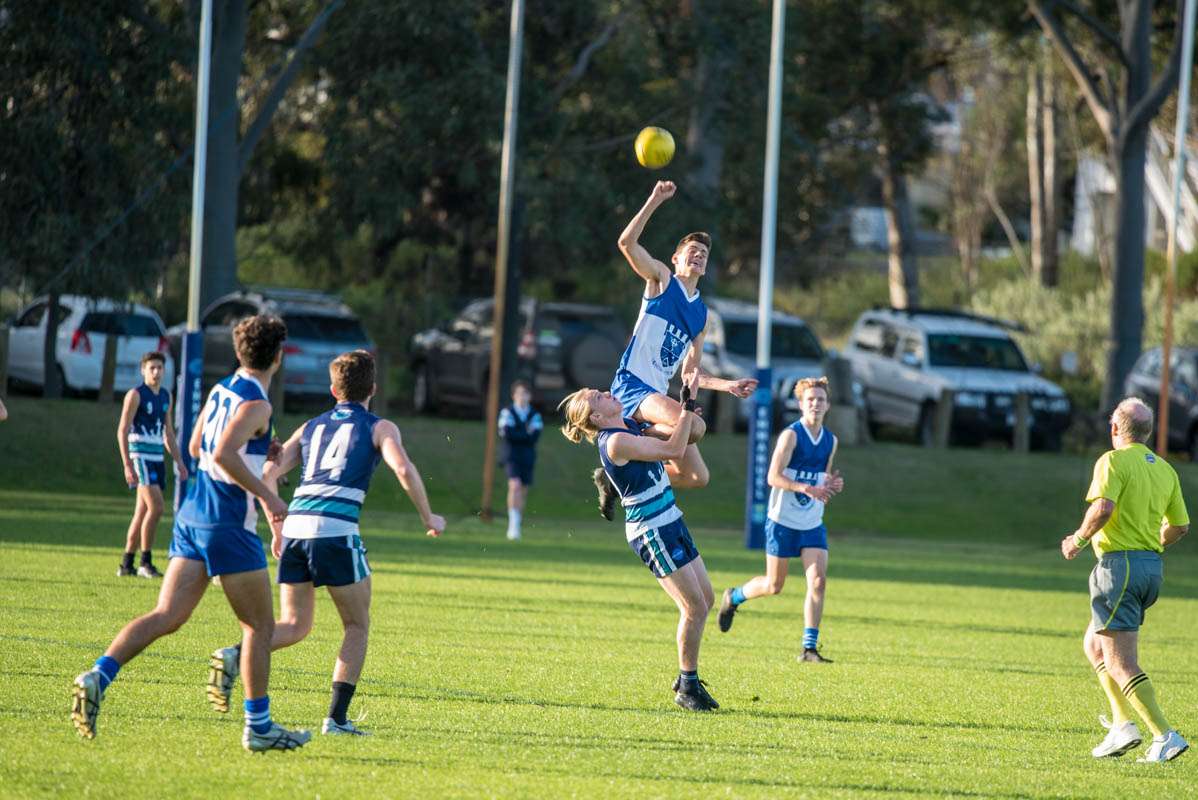 At halftime, the score was a miserly 1.1 to Emmanuel and 0.0 to Mazenod. The back six from Mazenod were instrumental in keeping the score within reach.
The second half began with a quick goal to Emmanuel, but the Mazenod boys were not going to lay down. They took control of the midfield and created more scoring opportunities. Finally, some reward with a goal to Harry Edwards which put Mazenod on the board, but Emmanuel would again answer with the next two majors. Ryan Letessier then kicked a great goal on the run from 45 and with a few minutes left, Mazenod again were two goals behind approaching the end of the game.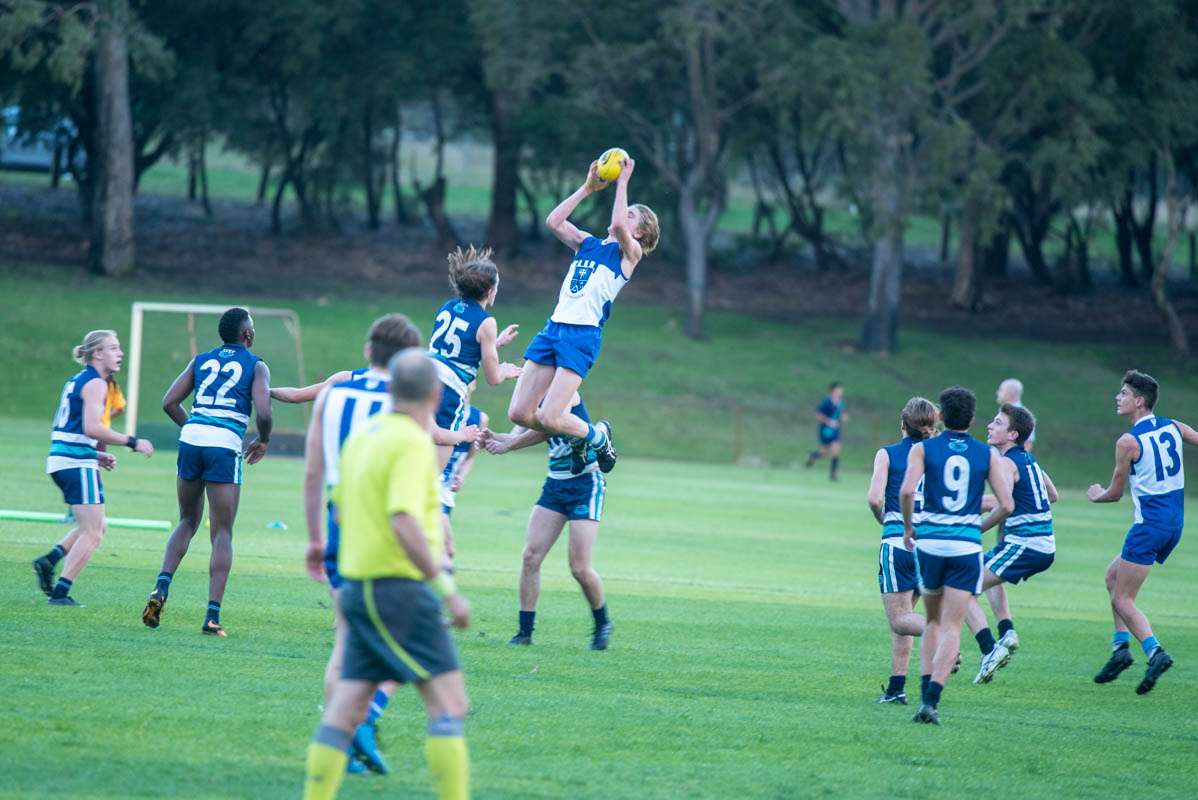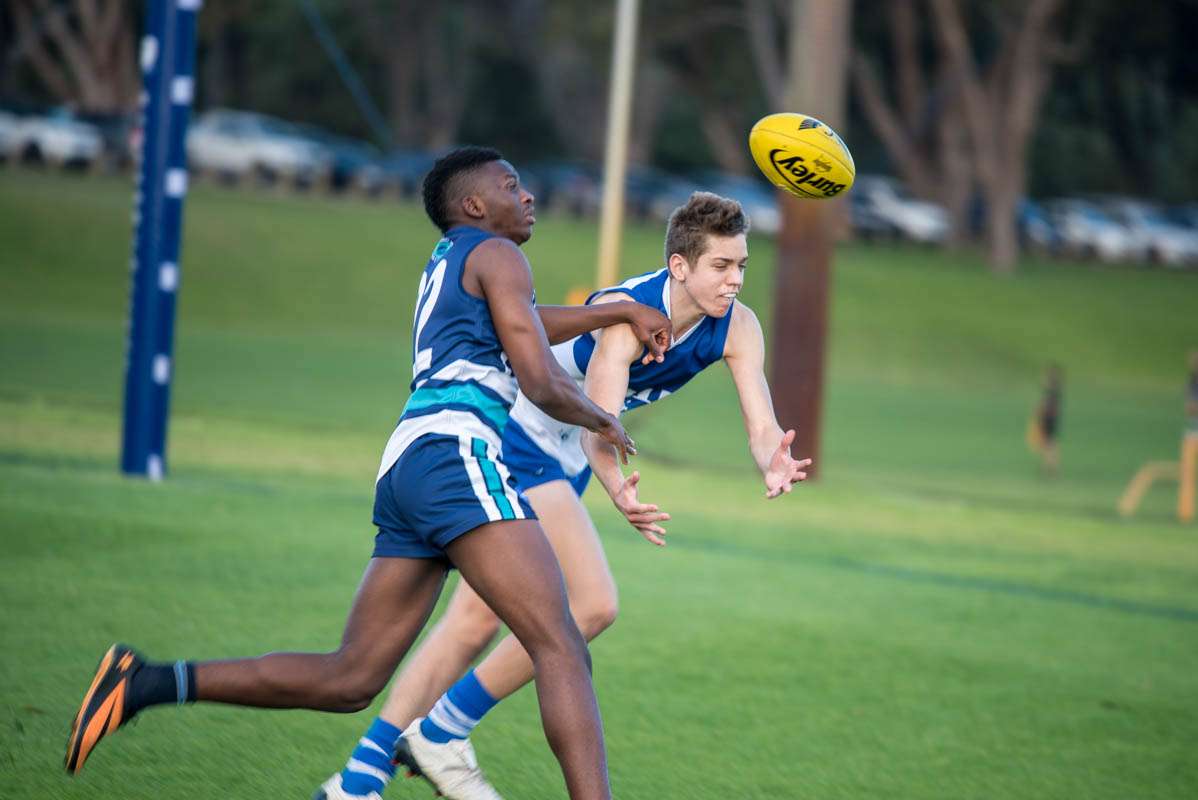 .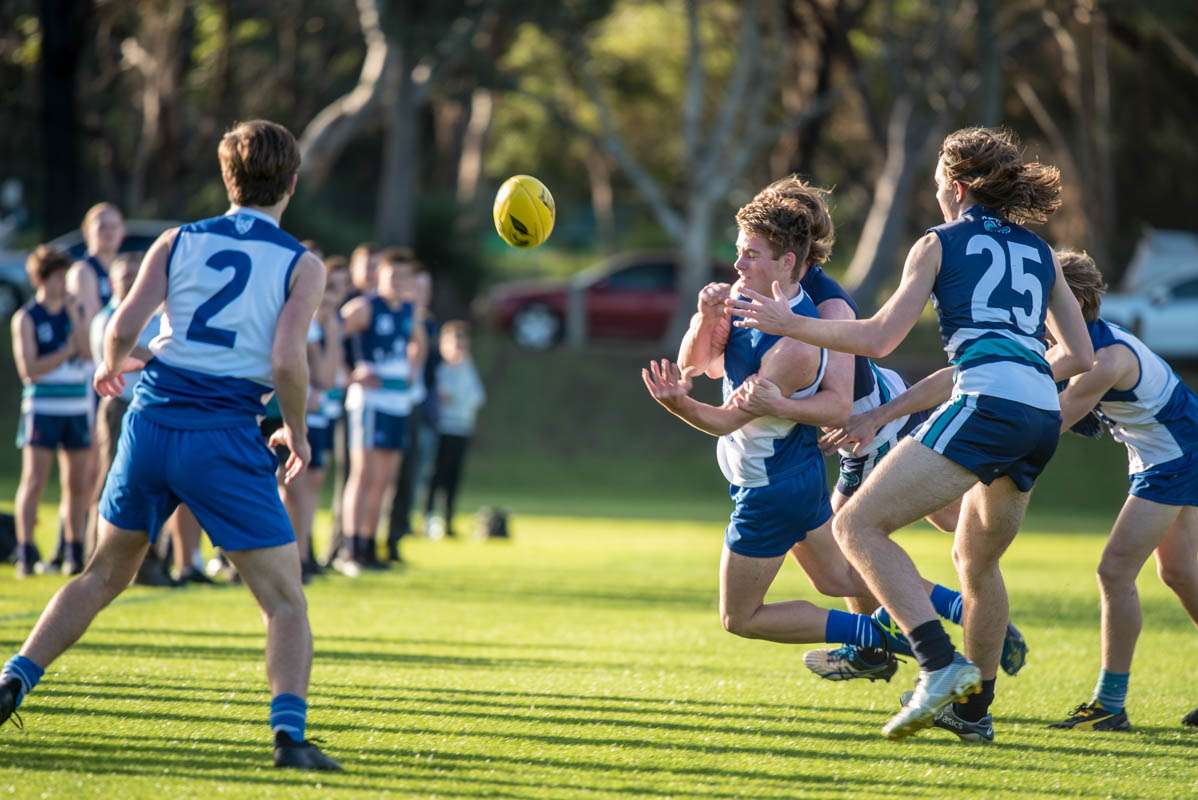 However, there would be no last-minute heroics this week, despite some relentless effort and attacking football from the team in the dying stages of the match.
Final Score: Mazenod 2.3(15) defeated by Emmanuel 4.3(27)
To all the players
You should all be extremely proud of the way you represented the College and yourself throughout the competition. Your ability to play a hard, but fair brand of football is a credit to your dedication and discipline. It has been a pleasure to watch you play. Well done and thank you for the year.
I would like to again thank Brad Gardner and Corey Gault for their help and support. Corey, it has been great to have you back at Mazenod sharing your advice and expertise with the players and myself. Thank you for giving up your time and we would love to see you back again next year.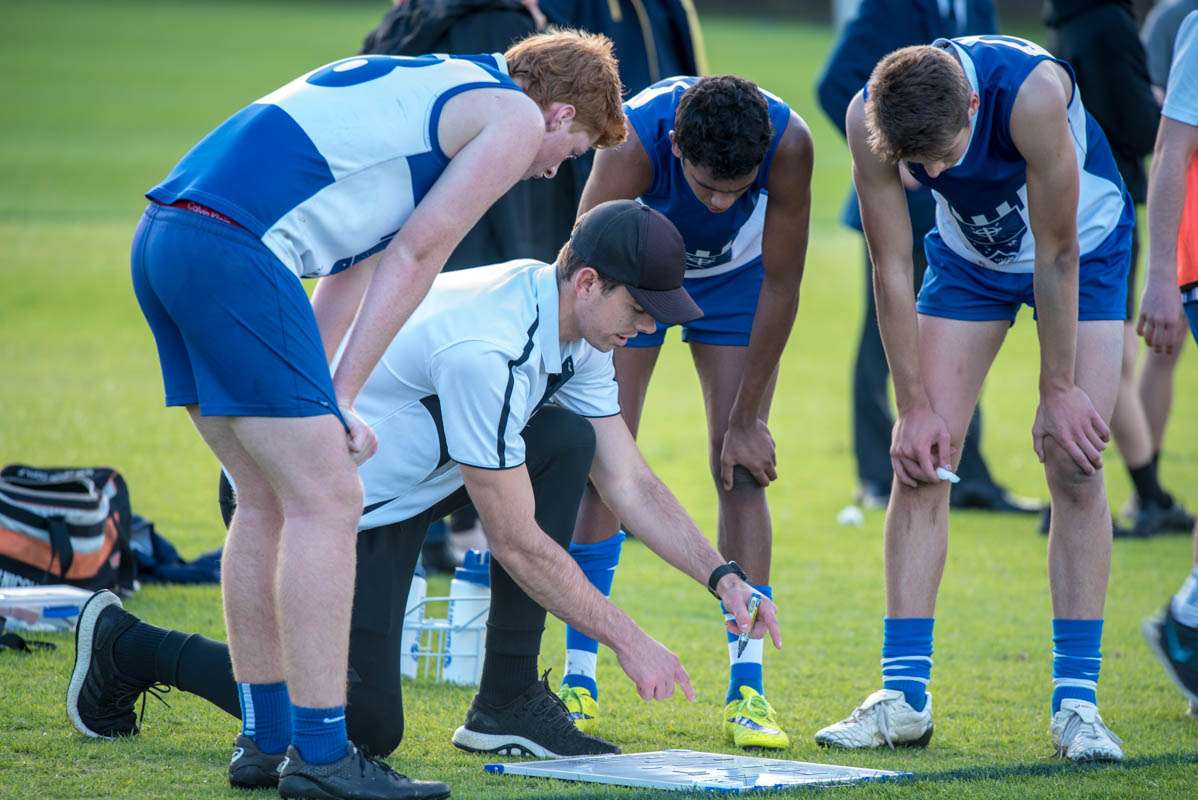 .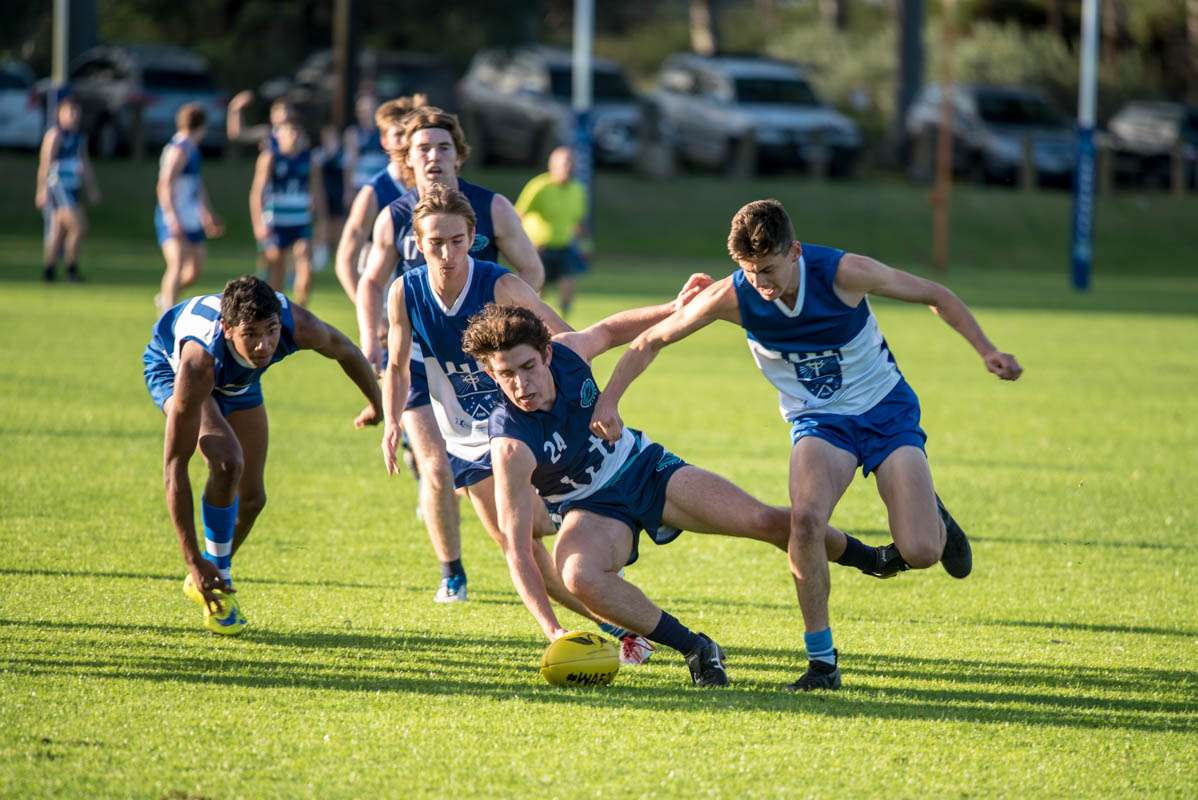 Finally, to the Y12s who have played their last representative school footy game. I can't recall a more committed and enjoyable group to coach and watch over the years. I hope you have enjoyed your 'footy journey' at Mazenod as much as we have enjoyed watching you play. Best of luck with the rest of the Mazenod Junior Football Club season, and all of your future football endeavours.
The squad
Blake Boys, Liam Bradford, Ashley Brockbernd, Dylan Brockbernd, Ethan Carrington, Blake Daff, Ben Dupont, Joseph Edmonds, Harry Edwards, Luke English, Ethan Godden, Maverick Hamilton, Noah Hannan, Joshua Harris, Jackson Hewitt, Liam Jones, Vlas Kailis, Alex Kramer, Leo Lambert, Ryan Letessier, Chase Mansfield, Finnlay Mars, Braden McKeown, Cooper O'Reilly, Giacomo Paduano, Joel Peters, Tavis Pool, Mitchell Price, Dane Victor, Corey Watts, Jayden Wood, Ashton Zuin.