1st XVIII Football Quarter Final – Mazenod College v Darling Range Sports College
After a successful performance in the round robin stage of the Cable Division Schools Football Competition, the Mazenod team earned a home quarter-final against Darling Range Sports College. After a week break from school footy, and during a busy period of exams and workplace learning, the boys were keen to put on a good show in front of a big crowd of supporters from both schools.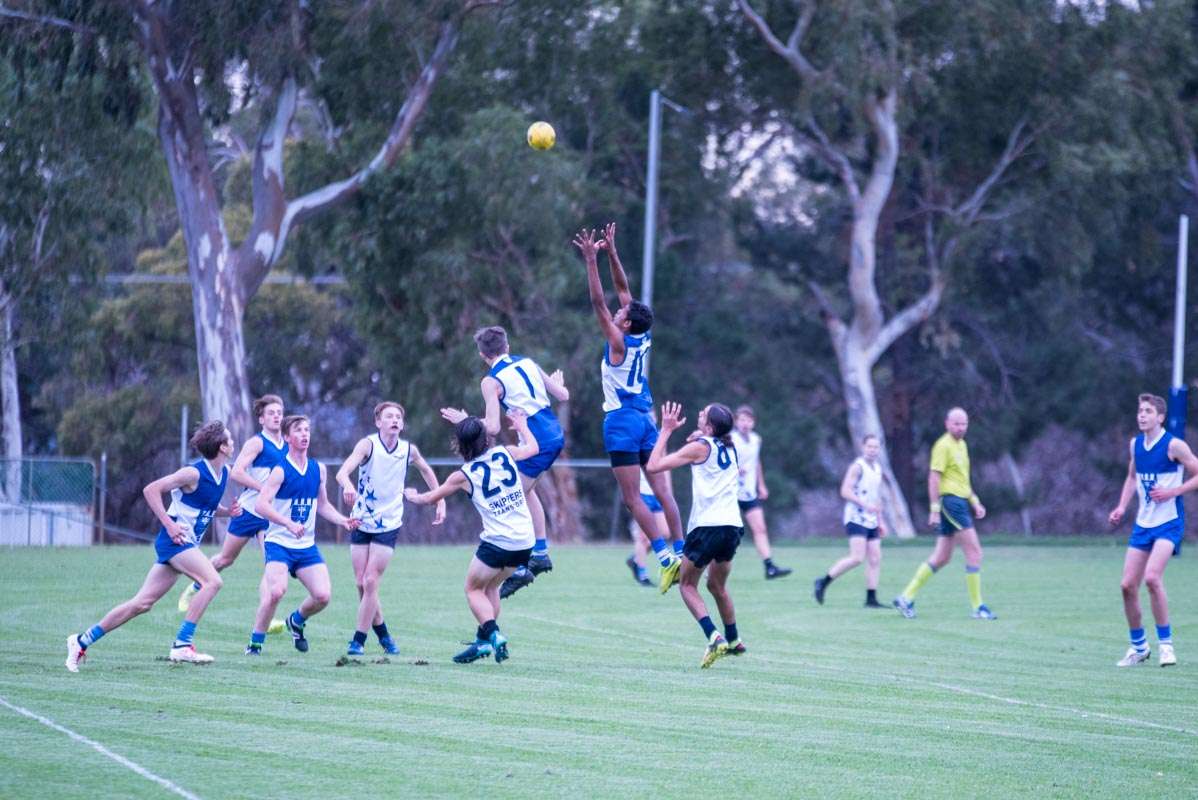 .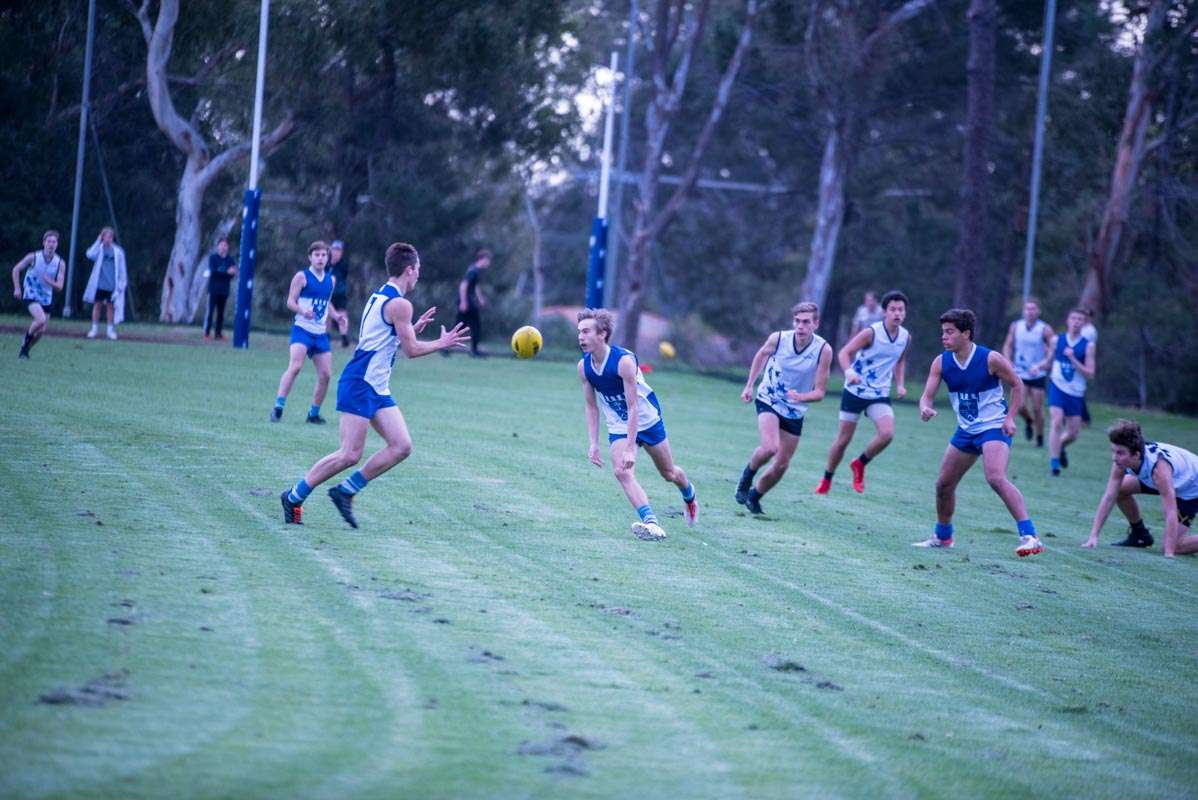 Mazenod jumped out of the blocks with the first centre clearance, which lead to a goal from Dane Victor. Darling Range steadied, with the teams trading goals in the remainder of the first half, in a tight and tough contest. Ryan Letessier continued his excellent form in the ruck and around the ground, with Cooper O'Reilly, Maverick Hamilton, Finnlay Mars and Ben Dupont solid in defence. Joe Edmonds kicked truly after receiving a 50m penalty, and both Joel Peters and Ethan Carrington hit the scoreboard with valuable first-half goals. Scores were level at halftime, 4 goals 3 behinds each.
The second half saw Mazenod wrestle back control of the game, with a much higher possession count and more inside 50s. Defensive pressure from Darling Range and a few missed opportunities from the Mazenod team meant that this control was not turned into scoreboard pressure. Darling Range stayed in the contest with two goals in transition and led by 12 points with only five minutes remaining.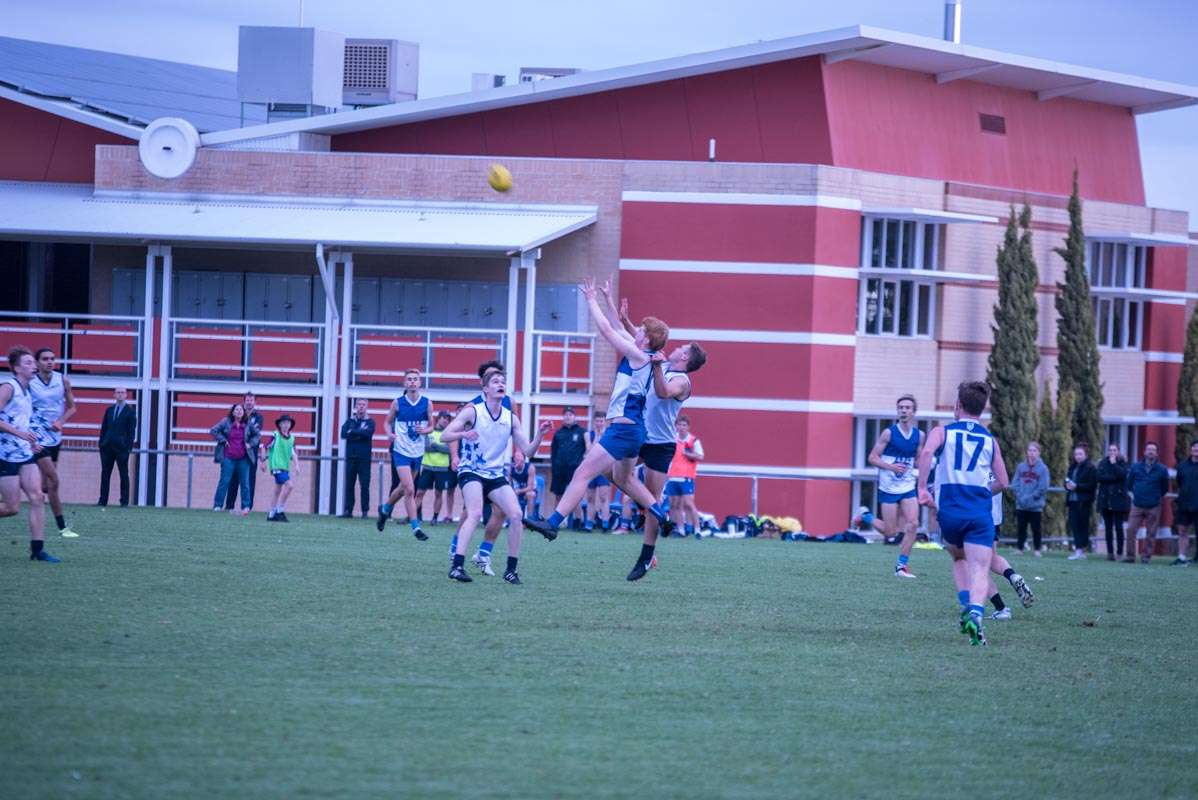 .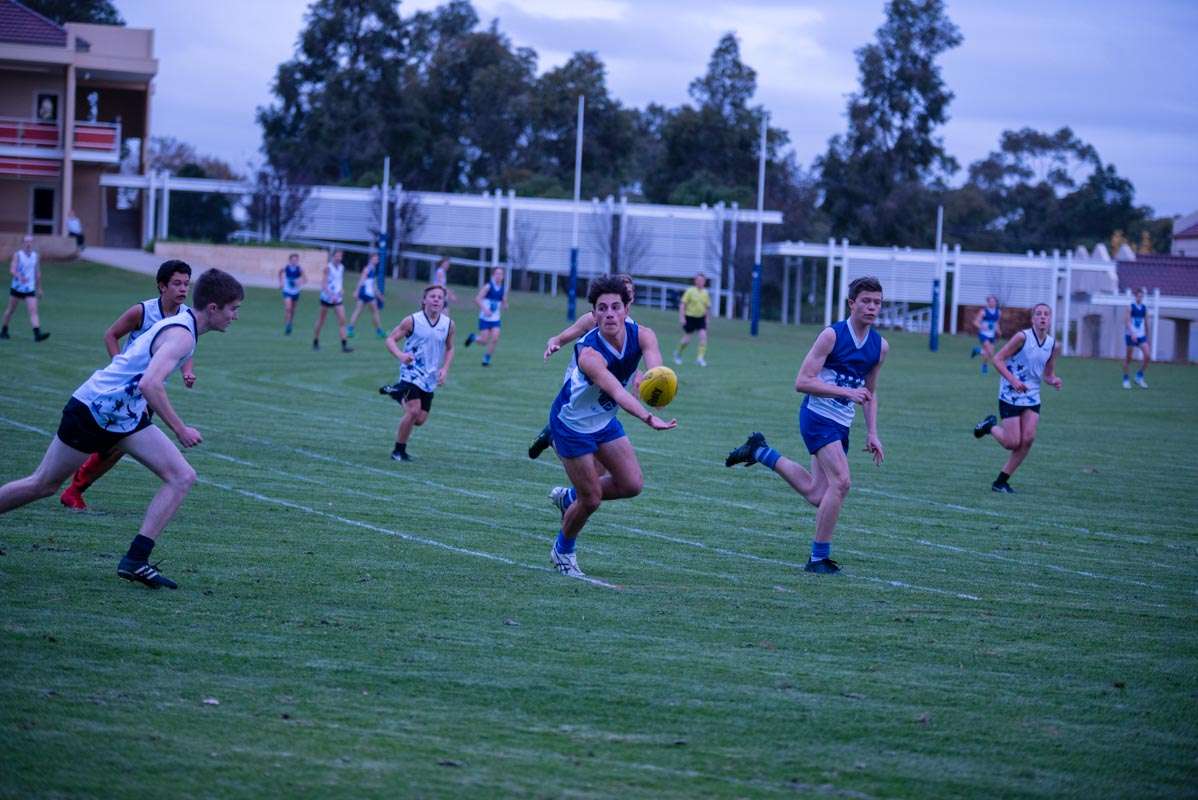 A huge mark and goal from Ryan Letessier brought the margin back to six points. Ethan Carrington took another big contested mark and from 50m, kicked a 'handy point' to bring the margin back to five points. Some outstanding defence, desperate tackling and hard running from the team created another forward entry. Enter Joel Peters! Joel won the contested ball and snapped the winning goal with only two minutes left. The team collectively shut down the Darling Range final attempts to attack and when the siren sounded Mazenod was ahead by a solitary point.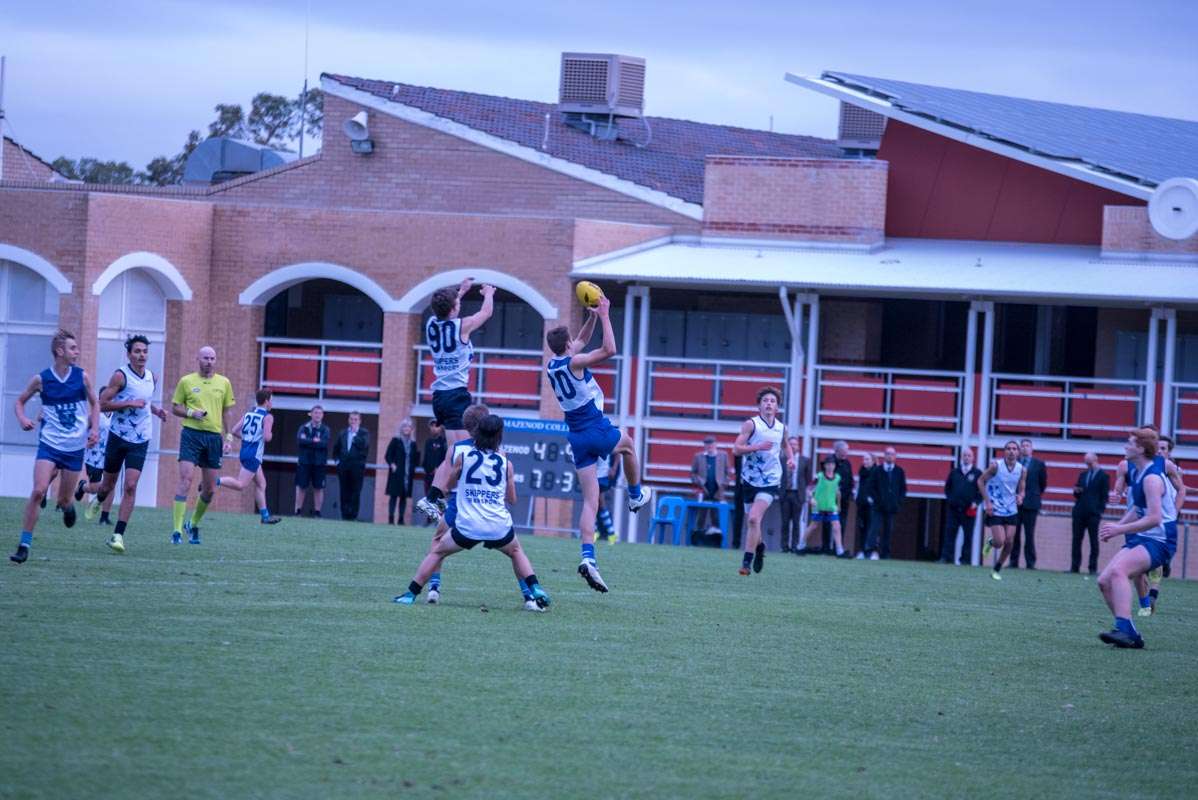 .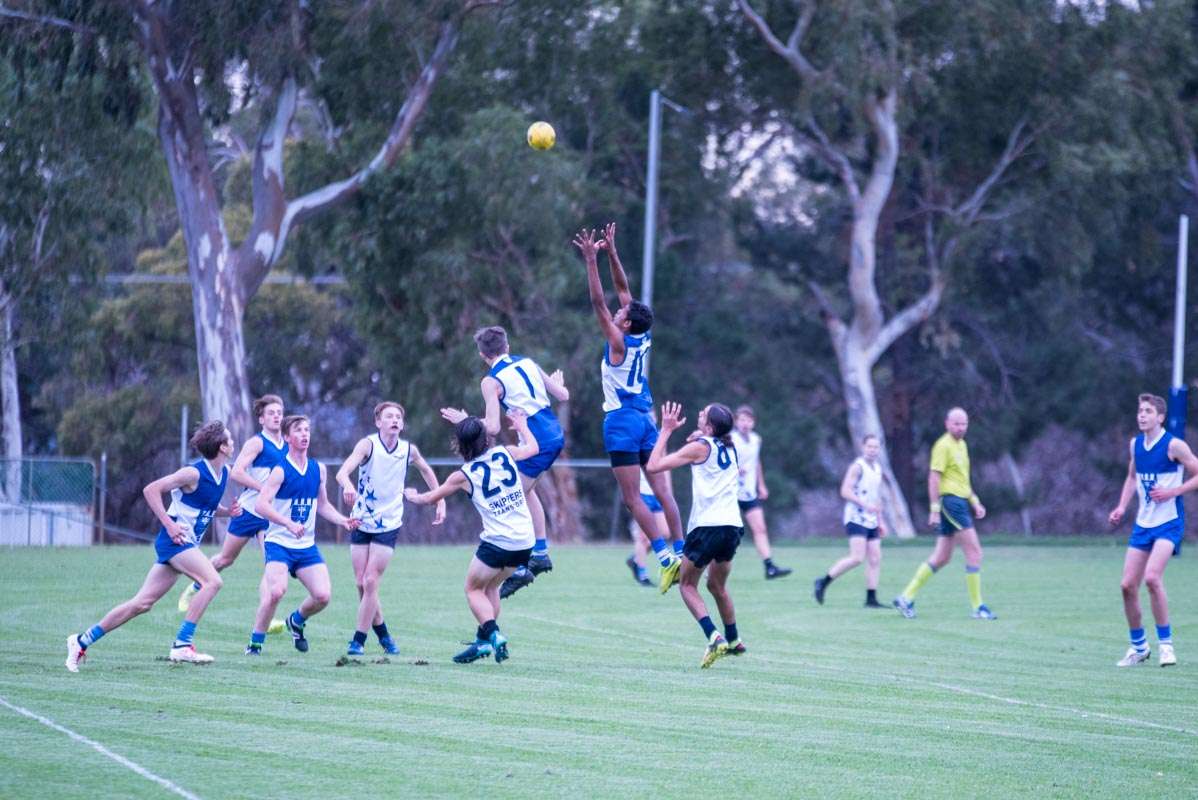 It was a stirring and gutsy win over a gallant Darling Range team. All the boys should be proud of their efforts. A massive thanks to all the support from staff, families and the whole Mazenod Community, in particular, Mr Gardner and Corey Gault for their continued help with the team. Thanks also to the Mazenod grounds staff for their work on the field all year.
Best Players: Ryan Letessier, Joel Peters, Dylan Brockbernd, Maverick Hamilton, Joe Edmonds, Dane Victor, Ashley Brockbernd.
Goals: Joel Peters (2), Dane Victor, Joe Edmonds, Ethan Carrington, Ryan Letessier.
The Semi-Finals are played next Wednesday 20 June, on McGillivray Reserve, Mt Claremont @ UWA Sports Park at 4.00pm. This is a huge opportunity for the team to make the Grand Final of this competition, something that Mazenod have not done for over 25 years. It would be great if we can again get a big crowd of family and friends to the game to show your support.
Quarterfinal Results
A - Mazenod 6.10(46) defeated Darling Range 7.3(45)
B - Churchlands 7.6(48) defeated Comet Bay 7.0(42)
C - Emmanuel 7.5(47) defeated Sacred Heart 6.3(39)
D - CBC 10.6(66) defeated Governor Stirling 7.3(45)
Semifinal Fixtures @ McGillvray Reserve, Mt Claremont, 4.00pm Bouncedown
Mazenod vs Emmanuel
Churchlands vs CBC