The Mazenod College Intermediate soccer team played their second game of the Champion Schools Football Cup season playing away at Rehoboth Christian College.
Both schools had recorded strong wins in their previous games and were undefeated in the tournament so far, which made for an exciting match up.
Mazenod started the contest strong having plenty of early shots on goal and controlling the ball. The pressure paid off with Mazenod scoring the first goal of the contest through Ned Peglar, but Rehoboth quickly replied with a well-worked goal of their own five minutes later. The rest of the half was an arm wrestle with both teams scoring one more goal. Both teams entering the half-time break at two goals each.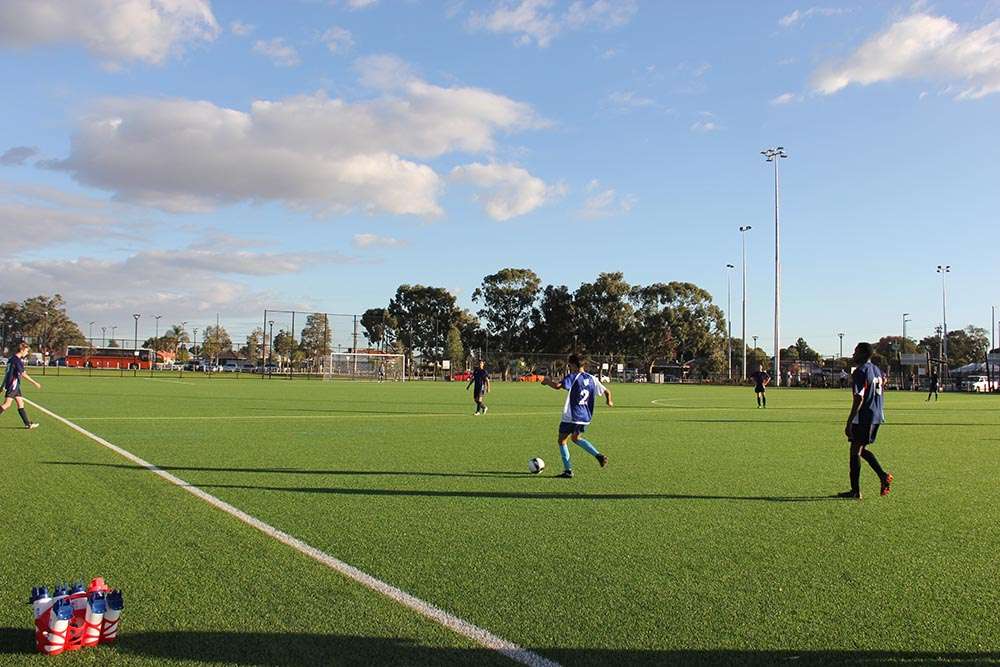 The second half was very strongly contested, Rehoboth scored quickly after the break to take a 3-2 advantage. Mazenod replied late in the game, off a set piece with the Rehoboth defender scoring an own goal. The game looked destined to be a draw until the Mazenod defence cracked, allowing Rehoboth to score two late goals, that saw them win the game 5-3.
It was a disappointing result for the team, but there were many positives. Ned Peglar played well on the wing scoring two goals, Sam Chaplin was outstanding in goals, pulling off some amazing saves and the midfield of James Stanwix, Joel Di Toro and Brayden Bonomi played well. The team will look to bounce back next week at home against Thornlie Senior High School.
Big thanks to all the parents who came to the game to support the team.