Following on from a great first round win against Mandurah Catholic College and with the onset of a storm fast approaching, Mazenod and Comet Bay lined up for what was to be a cracking game of Aussie Rules Football.
The first half saw an outsized Comet Bay play with speed and skill that left Mazenod second to the contest and under pressure going forward. Off some hard-contested work in the midfield from Jack Jago, Jonas Gott and Christiano Paduano, we started to link up with forwards Tom Regan (2 goals), Jack De Lacy (1 goal) and ruckman Ben Cousins (1 goal), to finish the half up by six points. Mazenod 3.2 (20) to Comet bay 2.2 (14).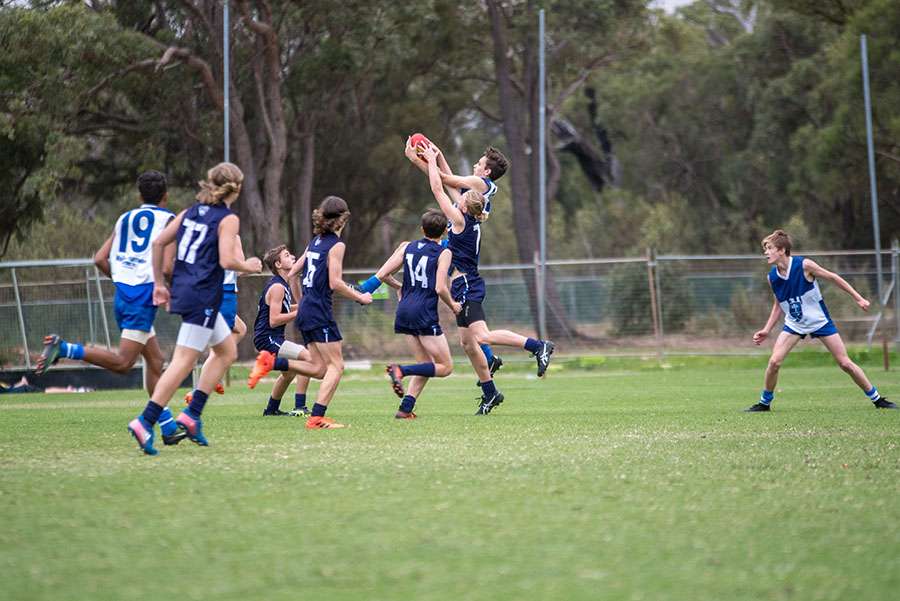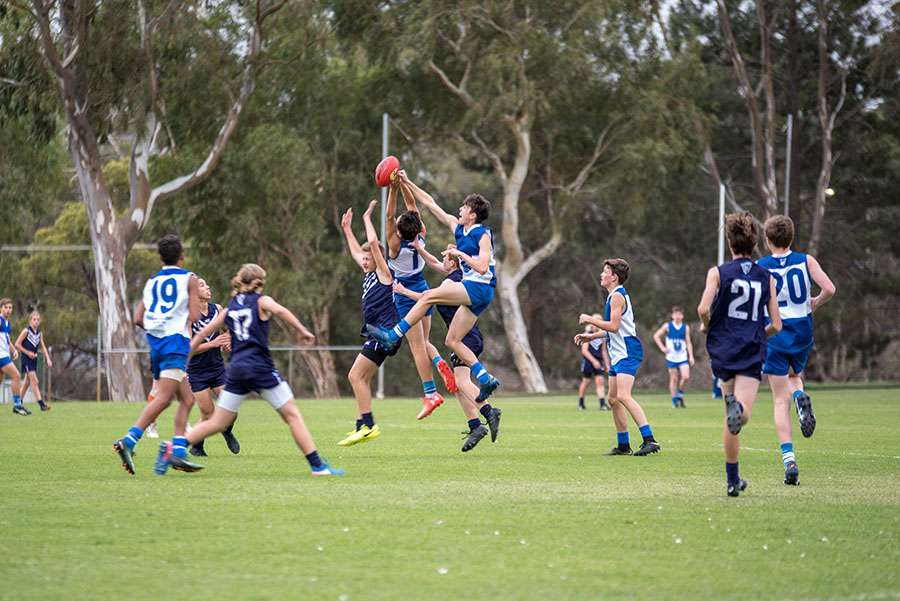 Comet Bay came out in the second half with poise and determination and really took the game up to Mazenod. However, missed opportunities in front of goal and strong defensive pressure from Ben Hopkins and our Year 8 students Ben de Guzman, Noah Della Bosca and Jacob Whan kept us in the contest. The lead swung several times with a second goal to Tom Regan and a composed goal from Ethan Massam before we found ourselves down by three points with only minutes remaining.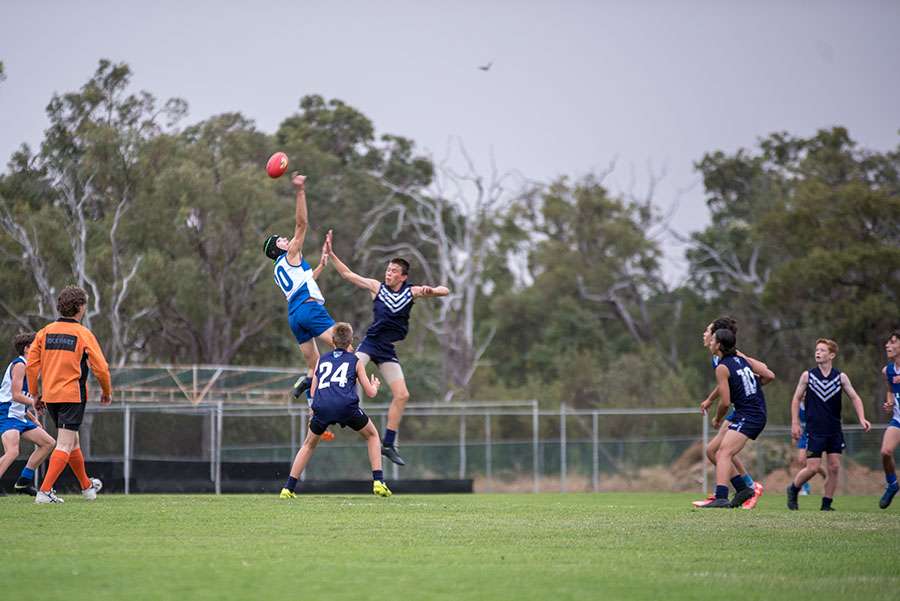 .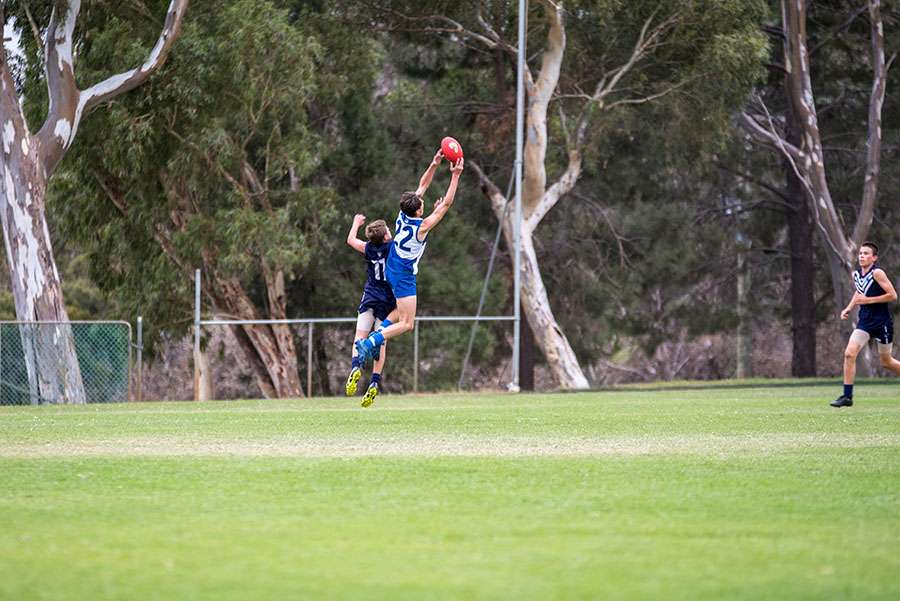 After marking the forward pocket and composing himself Reagan Hill (1 goal) played on and kicked a perfect check-side goal, giving Mazenod the lead with 40 seconds left. Comet Bay attacked from the final bounce, but were held at bay resulting in the final score: Mazenod 6.3 (39) to Comet Bay 5.6 (36).
After playing what feels like a finals game, the boys will now have to settle and focus on our next opponents Darling Range Sports College on Thursday 31 May at Mazenod.